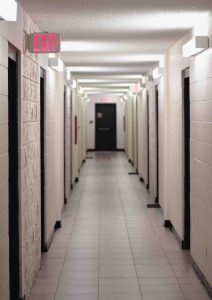 Whether you have an elderly loved one at a nursing home or assisted-living facility in San Bernardino County or elsewhere in California, you may have had concerns about elder abuse risks. It can be difficult for older adults and their family members to know whether a nursing home or assisted-living facility is more likely than another to engage in nursing home abuse or neglect, especially when the facility has no history of abuse or safety violations. What may be a deciding factor, according to a recent article in The New York Times, is the resident-to-staff ratio, or the patient-to-staff ratio at the facility. 
Class Action Lawsuit Raises Issues About Understaffing
Nursing homes and assisted-living facilities with poor staffing ratios may have higher rates of neglect. Indeed, as that article explains, a class action lawsuit in California against a chain of assisted-living facilities contends that, "when staff members [at these facilities] conduct periodic assessments—to determine whether a resident needs help bathing or dressing, for example, or suffers from dementia—the facilities don't use the results to determine an adequate number of staff members." Rather, the plaintiffs in the class action lawsuit contend, staffing decisions are based on the nursing home's economic well-being. Accordingly, facilities like those named in the class action are routinely understaffed.