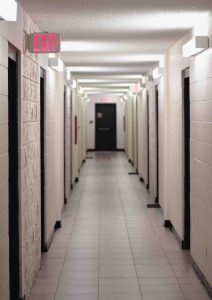 Whether you have an elderly loved one at a nursing home or assisted-living facility in San Bernardino County or elsewhere in California, you may have had concerns about elder abuse risks. It can be difficult for older adults and their family members to know whether a nursing home or assisted-living facility is more likely than another to engage in nursing home abuse or neglect, especially when the facility has no history of abuse or safety violations. What may be a deciding factor, according to a recent article in The New York Times, is the resident-to-staff ratio, or the patient-to-staff ratio at the facility. 
Class Action Lawsuit Raises Issues About Understaffing
Nursing homes and assisted-living facilities with poor staffing ratios may have higher rates of neglect. Indeed, as that article explains, a class action lawsuit in California against a chain of assisted-living facilities contends that, "when staff members [at these facilities] conduct periodic assessments—to determine whether a resident needs help bathing or dressing, for example, or suffers from dementia—the facilities don't use the results to determine an adequate number of staff members." Rather, the plaintiffs in the class action lawsuit contend, staffing decisions are based on the nursing home's economic well-being. Accordingly, facilities like those named in the class action are routinely understaffed.
One of the biggest problems, perhaps, is that the assisted-living facilities are aware of the understaffing but continue to make decisions based on their own bottom line as opposed to resident health and safety. Indeed, the class action lawsuit alleges that, "when assessments show increasing [staffing] needs . . . fees rise but staffing ratios may not change." To be clear, the plaintiffs argue that residents are paying more money for better staffing, but in many cases, they are not getting it.
More Details of the Claim Against Sunrise Senior Living
The class action lawsuit is against Sunrise Senior Living, and the U.S. District Court for Central California will hear the case. In addition to the details above, the plaintiffs also allege that the assisted-living facility chain engaged in acts of misrepresentation and deception. Further, even when some of the associated facilities did have sufficient staff numbers, many of those staff members were inadequately trained "to deliver the care specified in resident contracts and marketing materials."
This particular chain of assisted-living facilities owns 268 facilities in the U.S. and a total of 52 in California alone. As the article in The New York Times highlights, it can be particularly difficult to prove that a nursing home is understaffed. Even with financial documents and other materials from the facility, plaintiffs in this type of case may have difficulty showing that the facility did not have sufficient staffing numbers to provide proper care to patients.
Contact a San Bernardino County Nursing Home Abuse Attorney
The class action lawsuit against Sunrise Senior Living is only one of many lawsuits that are filed against nursing homes and assisted-living facilities in California. If you have an elderly loved one who suffered an injury at a nursing home or assisted-living facility, it may be possible to file a claim for compensation. You should discuss the case with an experienced San Bernardino elder neglect lawyer. Contact the Walton Law Firm to learn more.
See Related Blog Posts:
Common Myths About Elder Abuse in San Diego County
Could a New Dementia Drug Prevent Nursing Home Abuse in Los Angeles County?