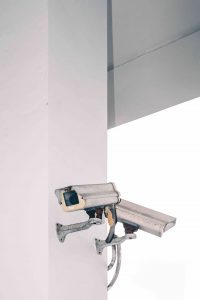 Discussions about the use of cameras in nursing homes in Orange County and throughout Southern California have become common as lawmakers, safety advocates, and family members seek innovative solutions to prevent nursing home abuse and neglect and to gain evidence to hold perpetrators accountable. Yet, are cameras in residents' rooms the best way to stop nursing home abuse, or are there significant ethical issues that we need to consider before we decide that the benefits of "granny cams," as these cameras are commonly called, outweigh their limitations? 
A recent article in McKnight's Long-Term Care News addresses the ethics of "granny cams" in nursing homes and suggests that more research needs to be done concerning these tools before they become widespread.
Are Nursing Home Cameras Ethical, or do They Invade Residents' Privacy?
Anyone who has a family member in a nursing home in Orange County wants to ensure that their family member is treated with respect in the facility and that their family member receives adequate care from staff members. However, nursing home abuse and neglect occurs more often than some Southern Californians might think, and those who recognize the harms of nursing home abuse—and the frequent difficulty of detecting it—have begun to think about whether the installation of cameras could present one solution to the problem.
The article discusses a recent study published in AJOB Empirical Bioethics. The study was conducted by a team of social work professors at the University of Washington who wanted to assess the "ethical dimensions" of installing cameras in nursing home residents' rooms for the purposes of preventing elder abuse. According to Clara Berridge, one of the authors of the study, it is particularly important to conduct these kinds of studies "at a time of renewed attention by policymakers and an uptick in proposed bills across the country." Indeed, seven states currently have laws that allow the installation of cameras in nursing homes, while other states are seeking legislative approval.
What are the Ethical Considerations Associated with "Granny Cams"?
To conduct a study on the ethics of "granny cams," the researchers surveyed 273 different long-term care professionals in a total of 39 states. In total, about 75% of the respondents indicated that there was "at least one potential disadvantage with in-room camera use," and about 50% of those surveyed indicated that there was "at least one advantage" to installing cameras. In other words, there is no clear agreement as to whether the use of cameras in nursing homes is entirely beneficial when the pros and cons are weighed.
The researchers wanted to draw conclusions about three distinct ethical issues. As they describe them in the study, those issues include the following:
Risk to a nursing home resident's privacy and dignity;

Risk of undermining the sense among caregivers that they are fiduciaries for residents; and

Problems with the use of cameras by nursing homes and staff members (as opposed to solely by residents and their families).
While the researchers did not draw any definite conclusions, their study suggests that we need to do more to consider the ethics of camera use in nursing homes.
Contact a Orange County Nursing Home Abuse Attorney
If you need assistance with a nursing home abuse concern, an experienced  nursing home abuse attorney in Orange County can help. Contact the Walton Law Firm to speak with an advocate today.
See Related Blog Posts:
Technology Sensors and Fall Reduction in Carlsbad Nursing Homes