In California, people who are in need of custodial care, whether it's due to age or some other disability, often seek out care homes licensed by the State of California. To be licensed, a home or facility must follow stringent state regulations that cover all aspects of care and safety, including in the event of fire.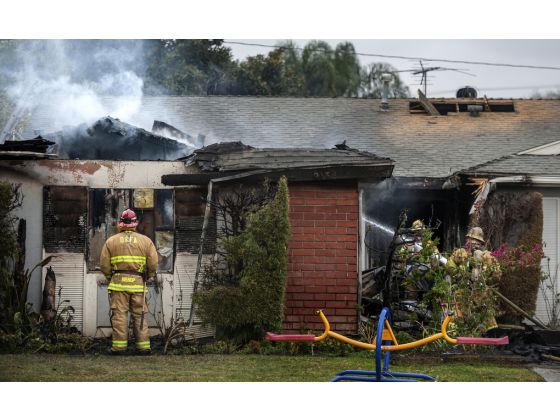 During the early hours of this morning, a fire broke out a Mary's Home in Santa Ana, a residential care facility for the developmentally disabled. According to reports, a caregiver was making breakfast when a smoke alarm was first heard. Outside, a neighbor also heard the alarm and saw smoke, and ran to a window and saw flames and a mattress on fire. Within seconds the room was engulfed in flames and several people were trapped inside.
Orange County firefighters responded quickly to the blaze, but not soon enough to save the lives of two disabled women who apparently died in their respective bedrooms. A 71-year-old caregiver was seriously injured in the fire, but expected to survive. The house was home to six disabled women in their 30s through 60s.