A Californian family was running a non-authorized elder residency in their own home. According to the Examiner, police found this house and its residents last week in a ghastly state.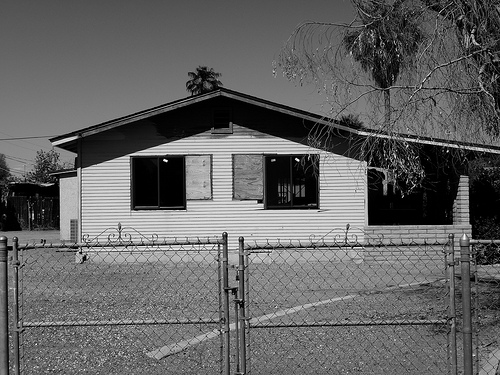 Having run an unlicensed nursing home, members of this San Jose family now face felony charges for the neglect of a dozen mentally disabled adults. Authorities reported atrocious living conditions, including rotten food, no running water, and defecated floors from untrained dogs. Moreover, Santa Clara County police say that the elderly residents were malnourished, beaten, bathed only once a month, and forbidden to use toilet paper. This monstrous event is sadly one many nursing home abuse cases that California has seen in the past year.
As prosecutor Charles Huang stated, "These incredibly vulnerable people were treated worse than the animals that were rescued. We are hoping anyone else who has relatives in this home will contact us as soon as possible."
In late May, the relatives of one of the male residents alerted local police when they were barred from visiting their loved one; instead, these so-called supervisors told the relative that he did not live there. Upon investigation, police were able to enter the home, finding locks on the refrigerator and uncleaned floors and countertops. They discovered the residence was in a repulsive and practically unlivable condition. Authorities swiftly removed the patients from the house into protective custody. In addition, an astounding twenty-five dogs were also taken by animal control. Most of the residents of the home suffer from schizophrenia and other severe disorders, officials say. These poor individuals confessed to investigators that they were kept in small rooms virtually all day. Also, they said that their clothes were washed once a month—on the day they were allowed to see a doctor.
Only to add insult to injury, the victims also reported that the five suspects sequestered their Social Security checks.
Last week, prosecutors filed charges against Kathy Le, 41, George Dac Nguyen, 72, Jennifer Ngo, 63, Charles Nguyen, 25, and Margaret Ngo, 27. This sordid collection of family is being charged with dependent adult abuse and animal neglect. They were arrested by San Jose police on Monday and are currently out on bail. The arraignment for these five suspects is scheduled for July 16. If convicted of all counts, they will face up to eighteen years in state prison.
Horrific cases like these are one of the many reasons that our San Diego nursing home abuse attorneys advocate to thoroughly examine and analyze potential nursing or rest homes. Search through multiple residences, visit such facilities, and reference outside or third party sources. Insuring that you or your loved one is guaranteed a secure and comforting environment is pivotal. Of course, San Diego nursing home abuse is nothing to waver on. If you feel that there is mistreatment in regards to you or anyone you know, do not hesitate to contact us. We have the experience and care to help you manage this arduous and painful process.
See Our Related Blog Posts:
Assistant Living Resident Died After Being Discarded to the Heat, Son Says
Nursing Home Employee Allegedly Swindled Over $100K from Elderly Resident

(Photo courtesy of Jay Santiago)