Two caregivers are charged with physically abusing a young autistic man inside his family's home. This story emphasizes the serious issue of whether or not you can trust your in-home caregiver. The U-T San Diego recently reported that two men, Michael Dale Garritson, 61, and Matthew Alexander McDuffie, 27, were charged with abuse after a secret video showed them physically abusing the 23-year-old autistic man, Jamey Oakley – hundreds of times over a three-week period.
This latest news story screams several questions that anyone who employs in-home care must be dying to ask.
How Did This Abuse Happen?
Kim Oakley decided to pull her son, Jamey, from a group home because she thought he would be safer at home. She contacted a local nursing agency to hire in-home caregivers.
The report indicates that Garriston, a licensed registered nurse, was hired through an independent nursing agency. The agency told the Oakley family that it had conducted a background search on Garritson and when U-T San Diego ran background searches on him, nothing came up. However, what is disturbing is that the report states that when the U-T San Diego ran a simple Google search on Garritson, several news reports popped up describing instances where Garritson was charged with violent crimes. Kim Oakley found out about Garritson's criminal past after she hired him, but felt like she could trust him at that point. McDuffie was hired through a school. He is a medical assistant who, Oakley said, had excellent references, but also had a prior arrest on suspicion of battering a girlfriend's mother. Based on the report, it seems that some level of screening took place before these men were hired. The question is whether or not the nursing agency or Oakley should have taken the background checks a step farther. It seems to the elder law attorneys at our firm that given the position of power and trust these in-home caregivers are placed in, hiring agencies and individuals need to take whatever measures possible to ensure that these caregivers can be trusted.
The obvious danger with in-home care is the lack of supervision and structure. Group homes and nursing homes are closely monitored by doctors, staff, and surveillance cameras, among other things. They are closely regulated by government agencies. There are systems in place to try and stop physical abuse and improper use of medications. It is up to the families of the patients who trust in-home caregivers for daily care to monitor and regulate the level of care administered. Had Oakley not taken matters into her own hands and installed a secret camera, the abuse most likely would have continued. After all, Jamey could not speak, so he could not relay what was going on to anyone.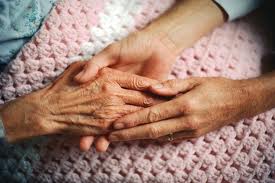 What Can We Do to Stop This Abuse From Happening Again?
The news article reports that the number of abuse cases reported in 2012 is up 6% from 2011 and up 30% from four years ago. While that might seem like bad news, it is encouraging that the awareness has increased and more individuals are reporting instances of abuse than ever before. Several high profile instances of elder and in-home abuse have hit the news cycles over the last couple of years. A couple of those instances resulted in patient death. This has resulted in increased scrutiny of nursing homes and calls for greater regulation of in-home caregivers and the agencies they work for.
The baby boomer generation continues to age and is expected to add to the increasing number of individuals in nursing homes and those who utilize in home care. Many of these individuals are too weak to care for themselves and are vulnerable to physical and mental abuse. Our elder law attorneys cannot stress how important it is for you to keep watch on your loved ones who are either under in-home care or are staying full- or part-time in a nursing home or group home. We feel that individuals taking a more proactive stance towards their loved ones care will help curb instances of abuse.
See Our Related Blog Posts:
Ensure Proper Treatment of Seniors By "At Home" Care Workers
New App Lets Consumers View Nursing Home Inspection Reports