Learning that a loved one has been harmed in a custodial setting due to neglect or abuse is a horror that hopefully most San Diego families will never have to face. But as California's elderly population ages, the number of seniors living in nursing homes and assisted living facilities is sure to increase. When our San Diego nursing home abuse attorneys evaluate a case involving the custodial treatment of an elderly person, we investigate all issues that might suggest a pattern of neglect instead of what might initially appear to be a single negligent act. Doing so ensures that we obtain all the evidence necessary to make the best case possible. It also can help prevent similar occurrences at the same or other facilities, so that other families do not have to endure the pain of knowing that a loved one was harmed at a California nursing home.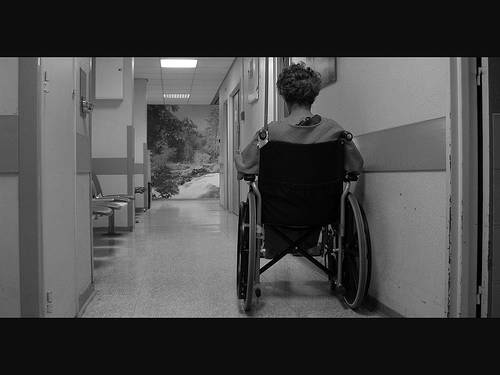 Last week, a jury acknowledged the suffering that families endure when their loved ones are hurt at nursing homes. The jury awarded $8 million in damages to the estate of an elderly man who died shortly after his legs were broken when he was improperly transferred from a chair into his bed. The Courier-Journal reports that the man, who was in his mid-80s, was staying at a nonprofit nursing home.
After the man's death, his estate hired a nursing home abuse lawyer to sue the negligent facility. The man's injuries occurred because he was transferred without a lift and was moved by only one nursing assistant, in violation of the nursing home's care plan, which required two assistants. Most qualified nursing homes maintain a "care plan" for each resident. Care plans should address falls, mobility, pain management, nutrition, bladder and bowels, among other things. Care plans should be updated on a regular basis to accommodate the changing needs of a patient and should be strictly followed. Failure to follow a care plan can lead to serious injury or death, and can be the basis of a San Diego elder neglect lawsuit.
Sadly, the nonprofit home's negligence did not stop at its failure to follow an appropriate care plan or its internal policies. After the man's legs were broken, he was placed into bed as though nothing had happened. Employees were ordered to change medical records and cover up the incident. Because of a stroke, the elderly man could not describe the extreme pain he was experiencing. After it was discovered that the man's legs were broken, he was treated at a hospital and later transferred to a different nursing home. He died approximately six weeks later.
Those of us working on San Diego County Orange County, Riverside County elder abuse and senior neglect throughout this area know that fractures and broken bones should not occur while an elderly person is under the watch of a professional care provider. If you believe your loved one is a fall risk, be sure to advise the caregivers. Proper planning should address this risk. However, if your loved one does experience a fracture or break while in the care of a nursing home, please consider contacting a professional to learn more about your legal options. At the Walton Law Firm, we have successfully sued nursing homes and residential facilities for neglect and abuse for years.
See Our Related Blog Posts:
Newport Beach Nursing Home Fined $100,000 For Fall Death
Family Sues Nursing Home Over Mother's Tracheostomy Tube Death
(Photo courtesy of neovain)