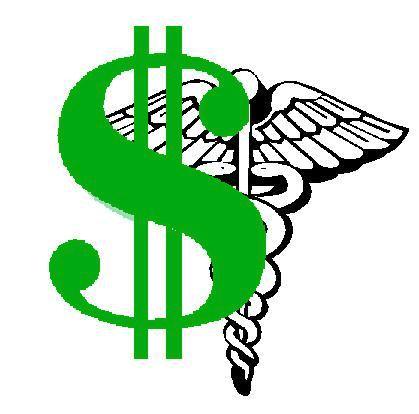 Data released by a new statewide study shows that better access to preventive and primary health care could have kept thousands of Californians out of hospitals, according to the North County Times. Earlier this month, the Office of Statewide Health Planning and Development released the study, which found that high numbers of "preventable hospitalizations" are an indication of systemic shortcomings related to access to quality primary care. With all of the recent uncertainty surrounding California's Adult Day Health Care program, our San Diego elder abuse lawyers know that many local families are worried about finding affordable access to medical care for their loved ones.
The statewide study found that there were more than 335,000 adult hospitalizations in California that could have been avoided if the patient had seen a doctor sooner. Good primary care up front can prevent future hospitalizations. Seniors are particularly vulnerable to receiving poor care and should visit doctors regularly to help maintain their current health. Although the data on preventable hospitalizations does not necessarily indicate poor hospital care, the study did report 334 incidents in some type of surgical equipment was left inside a patient's body, as well as 8,230 cases in which patients were accidentally cut or punctured during their hospital stay. At least some of those accidents were probably the result of negligent care, in which case a San Diego medical malpractice lawsuit likely would be appropriate.
A lack of preventative health care also takes a large financial toll on state resources, as well as on family members. For example, the Centers for Medicare & Medicaid Services published a report last year that noted that 26% of all patients who are eligible for Medicare and Medicaid had avoidable hospitalizations. The total cost to taxpayers in 2011 was more than $7 billion.
While these figures appear stark, our Orange County elder abuse lawyers know that in some ways California is in a better position than a lot of states. California had fewer preventable hospitalizations among all patients who are eligible for Medicare and Medicaid than the national average. However, those hospitalizations still cost California an estimated $3.6 billion per year.
Some have advocated for a greater emphasis on primary care. Yet many adults may not have regular and affordable access to primary care. Many adults do not have health care or may not be able to get the care they need in a timely manner. Such systemic failures result in preventable hospitalizations, which ultimately end up costing the California health care system. Unfortunately, funds for health prevention are becoming more and more scarce. Considering that the population is aging steadily, more and more seniors are likely to find themselves splitting smaller and smaller pools of state and federal resources.
In these troubling economic times, many families also have had to bear the burden of caring for aging parents and relatives, or have had to trust nursing homes to help care for their loved ones. Sadly, entrusting your loved ones to a nursing home or residential care facility is no guarantee that they will receive adequate care. Over the years, we have seen far too many cases of elder abuse and neglect at California nursing homes. Our attorneys frequently handle San Diego elder abuse and nursing home neglect lawsuits. If you are concerned that a loved one has been abused, we can help by discussing your concerns and helping you explore your legal options.
See Our Related Blog Posts:
New Requirements For California's Adult Day Care May Mean Only Half of Prior Participants Will Qualify
Family Sues Nursing Home Over Mother's Tracheostomy Tube Death