A nursing home patient with a history of wandering died in the cold, reports the Belleville News Democrat. Last month, the 77-year-old man walked away from the home where he was staying and later died. He had also wandered off two other times in the weeks and months prior to his final disappearance. Our San Diego nursing home abuse attorneys know that wandering can lead to serious injury or even death for people with memory impairment such as Alzheimer's disease or dementia.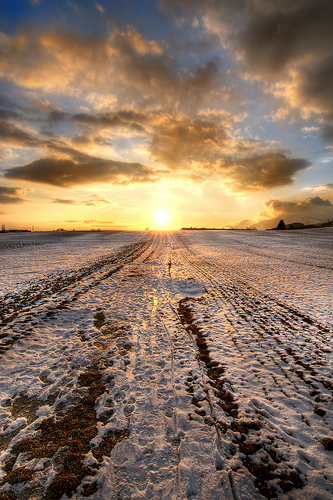 The state health department reported that despite the man's previous wandering behavior, the senior—who suffered from dementia, kidney failure, and heart disease—was not wearing a patient monitoring device. The care plan established by the nursing facility also failed to address the man's prior attempts to leave the home. The man's body was found in a creek one block south of the nursing home. The temperature dropped to below freezing on the night he disappeared. He died of hypothermia, likely several hours after he wandered off.
Approximately an hour after the man was last seen, the police were contacted, and an extensive search was undertaken. The police immediately searched around the facility, conducted a second search at midnight, and then conducted a third search by helicopter in the early morning hours. Despite these efforts, the man's body was not found until two days later.
Although nursing home staff reported that the man was last seen at approximately 7:30 p.m., the coroner maintains that the man actually disappeared around 3:00 p.m., nearly five hours earlier. It is unclear how the elderly man managed to leave the home undetected. It is also not clear whether the nursing home's alarms were on that night. The man was not wearing a patient monitoring device because staff had removed the device. Additionally, the man's psychiatrist did not feel he was a risk to wander off, but it is unclear why the staff and nursing home psychiatrist would make such decisions when the man had been caught wandering several times not long before his final disappearance.
Sudden changes in mood and functioning are some of the challenges facing individuals living with Alzheimer's or dementia. Thus, their behavior is often unpredictable, making it essential for nursing home staff to monitor patients closely and to be aware of their behavioral history. Our Orange County nursing home lawyers know that a number of resources can help families and nursing home staff effectively care for seniors living with memory impairment diseases, including medic-alert bracelets, support groups, and web-based tracking systems that employ GPS.
The man's disappearance and death likely could have been avoided if the nursing home had been more vigilant in monitoring him. Facilities that employ negligent nursing home practices are usually assessed fines and/or receive citations from the state. Nursing homes often must also develop a corrective plan of action to address their deficiencies. The man's family has hired a nursing home abuse lawyer, but has not yet filed a lawsuit against the facility.
Those working in the area of San Diego elder abuse law understand that a nursing facility's failure to address wandering behavior may constitute negligence or even gross negligence. Wandering is a serious risk for elderly patients and should never be ignored by nursing home staff.
See Our Related Blog Posts:
Death Certificates in Nursing Home Deaths Often Contain Incorrect Information
Low Quality of Care at For-Profit Nursing Homes May Lead to More California Elder Abuse