From Patricia McGinnis of the California Advocates for Nursing Home Reform.
Don't Allow Discharges of COVID-19 Positive Patients into Long Term Care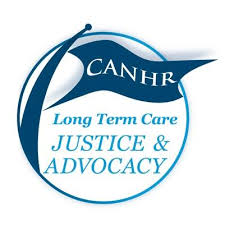 If we have learned nothing else over the past couple of weeks, it is that residents of skilled nursing facilities and residential care facilities are the most vulnerable to infection and death as a result of the Coronavirus. Life Care Center in Kirkland, Washington – a 120 bed skilled nursing home – became the center of the COVID-19 pandemic where 37 facility residents and visitors have died so far from the virus, and many more have fallen ill.
Despite the clear evidence of increased morbidity and deaths associated with COVID-19 for long term care residents; despite the fact that almost all visitors, including long term care ombudsmen, are now prohibited access to nursing homes and residential care residents; despite the fact that California's nursing homes are woefully understaffed and unprepared to prevent the spread of infection, California's Department of Public Health told the state's nursing homes last week to prepare to accept patients with coronavirus. Los Angeles County's Department of Public Health went even further, telling nursing home administrators that they cannot refuse to take COVID-positive patients.
We know that this could potentially be a death sentence for many long term care residents, and we are calling on the Governor to stop this plan immediately!
Contact the Governor and tell him to protect our most vulnerable population – tell your State Senators and Assembly Members that there are alternatives to such a deadly plan. The State and counties are pursuing various strategies to deal with expected hospital overflows, such as contracting with empty hotels and closed hospitals and residential care facilities and by expanding capacity at existing hospitals.
Discharging COVID-positive or symptomatic patients into long term care facilities is a terribly misguided plan that the State and counties will come to regret.  Infections will rise and people will die.
Call or email the Governor today and tell him to stop any plan to send patients testing positive for the COVID-19 virus, or patients showing symptoms of the disease, to California long term care facilities.
As always, our sincerest thanks for your continued support.
Patricia McGinnis
Executive Director
California Advocates for Nursing Home Reform