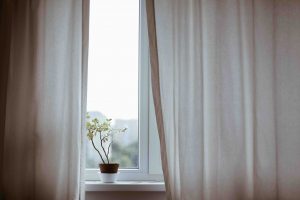 Are changing demographics at nursing homes in Orange County, California impacting rates of elder abuse and neglect in those facilities? According to a recent article in McKnight's Long-Term Care News, new research considering the effects of the Omnibus Budget Reconciliation Act of 1987 (OBRA 87) is having more of an impact on nursing home demographics than many of us might expect. In short, more nursing homes are admitting patients from hospitals, the diversity of nursing home residents has increased, and the overall percentage of nonprofit nursing homes and other facilities has risen. 
Researchers believe that these shifts should continue as we move into the future, and that they may help to reduce the rate of nursing home abuse and neglect in some instances. The research cited in the article appeared in the Journal of Post-Acute and Long-Term Care Medicine this month. We want to tell you more about the findings.
OBRA 87 was Supposed to Improve the Quality of Care in Nursing Homes
What was the Omnibus Budget Reconciliation Act of 1987, and what links does it have to nursing home abuse or neglect? As the article explains, OBRA 87 "was aimed at improving care quality and standards in nursing homes." More specifically, it was designed to focus "on residents' quality of life and care, expectations for improved or maintained resident health, [and] residents' rights to banking, organized family councils, and freedom from unnecessary physical and chemical restraints." Moreover, OBRA 87 is cited with "standardiz[ing] certification standards and enforcement strategies."
While we often read news stories about nursing home abuse and neglect in Orange County and across Southern California, research suggests that the quality of nursing home care actually has improved in the U.S. in the last three decades. Fewer residents are taking off-label antipsychotic medications, and fewer nursing homes are using physical restraints on patients. According to Shekinah Fashaw, the lead researcher in the recent study, "although the quality gains may not seem large by some standards, considering an older and sicker nursing home population, the observed quality improvements are commendable."
Fashaw and the other researchers suggest that a continuation along the path produced by OBRA 87 could continue to have positive results for nursing home patients.
Identified Shifts Resulting from OBRA 87
What are some of the specific changes the researchers noted as arising out of OBRA 87? The research, according to the McKnight's article, reported that the overall rate of nursing home admissions from hospitals has risen by about 15% in the last 30 years. In addition, the researchers reported that "the resident population has become more diverse."
In terms of reducing nursing home abuse, the research also found that, although the total number of nursing homes has shrunk by about 400 facilities in the last three decades, the total number of "nonprofit, dually certified" facilities has actually increased. In other words, there are now fewer for-profit nursing homes and more non-profit facilities.
Seek Advice From an Orange County Nursing Home Abuse Attorney
If you need help with an elder abuse claim, or if you have concerns about an elderly loved one's safety in a facility, an experienced Orange County nursing home abuse lawyer at our firm can help. Contact the Walton Law Firm for more information.
See Related Blog Posts:
Could a New Dementia Drug Prevent Nursing Home Abuse in Los Angeles County?
Federal Nursing Home Bills Aim to Prevent Abuse