In recent weeks, news agencies have reported on financial elder abuse and related laws and settlements in California. In connection with some of the elements of financial elder abuse discussed in prior cases, the Los Angeles Times recently reported that an insurance agent carried out serious financial crimes against his elderly aunt. Toward the end of November, the ex-insurance agent was arrested and charged with financial elder abuse connected to acts committed against his own aunt. A press release from the California Department of Insurance explained that the former life insurance agent, Myles Seishin Hanashiro, 47, "was arrested and booked at Los Angeles County Jail on four felony counts of financial elder abuse."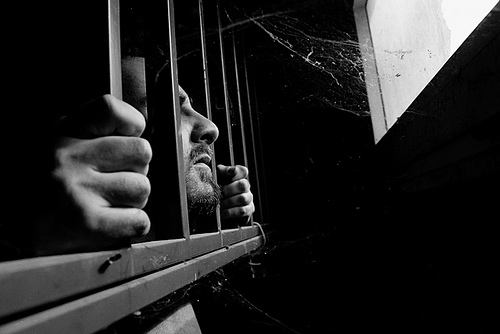 Nursing home abuse and crimes against the elderly can take many forms, and often, financial abuse can be just as harmful as physical or emotional abuse. If you suspect that your elderly loved one has been victimized, it's never too early to contact an experienced California elder law attorney. At the Walton Law Firm, we know how vulnerable older adults can be, and we can help you to take action today.
Details of the Financial Elder Abuse
Before his arrest, Hanashiro had been a licensed life insurance agent in Orange County, California. Back in 2005, he "sold a $100,000 life annuity policy to his 78-year-old aunt." Several years later in 2009, Hanashiro's aunt received news from her insurance company that the mailing address for her policy had been changed, and the new address was the same mailing address used by Hanashiro. According to California Insurance Commissioner Dave Jones, "the address change was completed without her knowledge or permission."
But Hanashiro hadn't simply changed the address on his aunt's policy. Rather, in the subsequent months, he withdrew significant amounts of money from his aunt's life insurance policy. According to the California Department of Insurance, Hanashiro submitted four different requests for withdrawal from the insurance policy, and he forged his aunt's signature in order to receive the checks. Each of these checks was mailed to Hanashiro's home address (the "updated" address he had provided to the insurance company without his aunt's knowledge). Hanashiro proceeded to forge his aunt's signature on the four checks he received. He allegedly cashed two of them and deposited the remaining two checks into his personal bank account. Because of Hanashiro's crimes, his aunt ended up losing more than $110,000 from her life insurance policy.
Hanashiro's Detection and Arrest
According to the Los Angeles Times, Hanashiro went to great lengths to conceal his crimes. Indeed, he not only changed the mailing address for the insurance policy, but he also changed the phone number and other contact information so that the insurance company wouldn't inform his aunt of the withdrawals. In March of 2012, Hanashiro's aunt contacted the insurance company for an update on her policy, when she learned of the significant withdrawals.
Hanashiro is being prosecuted under the Life and Annuity Consumer Protection Program (LACPP), which, according to the California Department of Insurance, "provides grant funds to counties for the prosecution of financial abuse in life insurance and annuity product transactions." If he's convicted on the charges, Hanashiro will face up to four years in prison, as well as additional fines and restitution.
The state of California takes fiduciary duties very seriously. If you're concerned that your elderly loved one may have been the victim of elder financial abuse, it's important to contact an experienced nursing home abuse lawyer. The recent case against Hanashiro makes clear that financial abuse carries high penalties. If your elderly parent has been the victim of such a crime, he or she may be eligible for compensation. The dedicated elder law attorneys at the Walton Law Firm can discuss your case with you today.
Photo Credit: Gìpics via Compfight cc
See Related Blog Posts:
Elderly Medicare Fraud Leads to $48 Million Settlement
Elderly Financial Abuse and Privacy Laws Revisited