A few days ago, Los Angeles' local ABC 10 News released an article about the Ensign Group's agreement to a $48 million settlement related to claims of Medicare billing fraud at six nursing facilities in Southern California. And the Medicare fraud wasn't the worst of it. According to the article, "the lawsuit also claimed some patients were kept in the nursing homes longer than was necessary." Indeed, the story quickly became national news, as Market Watch from the Wall Street Journal reported on the pricey settlement brought about by the qui tam (or whistleblower) lawsuit.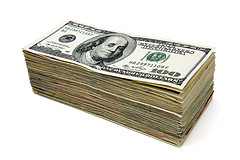 Nursing home abuse has been in the spotlight in California over the last couple of months, and as a result, this news might not come as much of a surprise. But it does emphasize that, even though California elder advocates are creating substantial awareness campaigns, nursing home neglect and abuse continues to occur in our state. Do you have an elderly parent or loved one who currently resides in a nursing home or assisted-living facility? It's important to make sure that your loved one receives the care she or he needs. If you suspect your older parent has been the victim of nursing home abuse, it's important to contact an experienced California elder law attorney. The dedicated nursing home abuse lawyers at the Walton Law Firm have been handling these cases for years and can discuss your claim with you today.
Details of the Ensign Group's Medicare Fraud
According to the Wall Street Journal, the lawsuit arose when two former Ensign employees blew the whistle on the company's fraudulent Medicare practices. Specifically, the lawsuit alleged that "skilled nursing facilities operated by Ensign subsidiaries were billing Medicare for treatment of patients that wasn't actually provided or wasn't medically necessary." In addition, the government "alleged that some patients were admitted for treatment at the nursing homes when they didn't need to be," and in some cases, these patients "Were kept in the facilities longer than was medically necessary."
According to Larry P. Zoglin, a whistleblower lawyer in San Francisco, Ensign's heart wasn't in the right place, so to speak. In fact, the "culture of the company emphasized profits over compliance and patient needs." As a result, Ensign employees were awarded with enormous benefits and bonuses for high amounts of Medicare reimbursements. Some of these perks included free vacations to Hawaii and Alaska. Zoglin explained, "the goals that administrators were required to set were 'audacious'—not because they were overly optimistic but because the company was pressuring administrators to achieve goals that realistically could be met only by cheating Medicare."
The lawsuits were originally filed in 2006 in Los Angeles, and the government later joined the suits.
Elder Abuse and the False Claims Act
These whistleblower lawsuits were brought under the False Claims Act, which allows regular citizens to file claims against "any person who knowingly submitted false claims to the government." In recent years, we've seen many Medicare fraud claims filed under the False Claims Act, as the federal government pays for this health care. When the government joins lawsuits brought under the False Claims Act, the whistleblowers get a monetary award from the recovery, which can be between 15 and 25 percent.
Which Southern California nursing facilities were implicated in the settlement? According to the lawsuit, fraud was alleged at Atlantic Memorial Healthcare Center in Long Beach, Panorama Gardens in San Fernando Valley, The Orchard Post-Acute Care in Whittier, Sea Cliff Healthcare Center in Huntington Beach, Southland Care Center in Norwalk, and the Victoria Care Center in Ventura.
If you have a loved one who has received treatment at any of these facilities, or if you suspect nursing home abuse and neglect at another California assisted-living facility, it's important to contact a nursing home abuse lawyer. Don't hesitate to contact the experienced California elder law attorneys at the Walton Law Firm today.
Photo Credit: AMagill via Compfight
See Related Blog Posts:
Nursing Facility Reaches Settlement in Medicare/Medicaid Fraud Case
Long-Term Care Hospitals Operate with Little Oversight