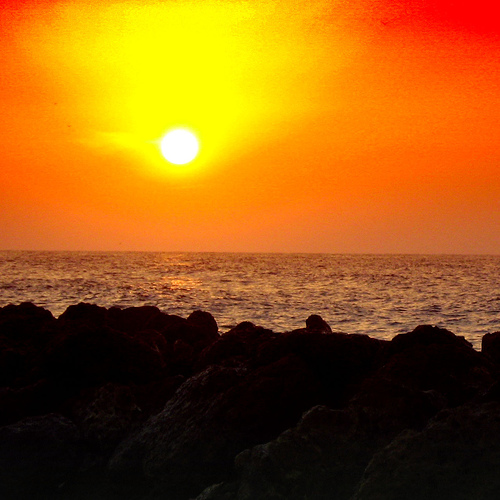 In nursing homes, the inactions and neglect of those responsible can be equally harmful as overt acts and exploits. According to the L.A. Times, a lawsuit has been filed against a Valencia assisted-living center alleging that staff members egregiously disregarded 89 year-old resident, Loretta Hooker, abandoning her in the blistering California heat. Unresponsive upon her own son's arrival, she was pronounced dead by emergency room doctors a mere hours later.
Hooker's son Ronald Corn moved her into the facility in April 2010 due to her weak physical condition and progression of dementia. Sunrise Sterling Canyon Assisted Living was chosen because of its claims of being a center with security for those with Alzheimer's and dementia. Therefore, Mr. Corn trusted putting his own mother into this facility, as she began needing greater aid with day-to-day tasks.
But in August of the following year, her son found his mother on the scorching patio—no shade, no assistance. Mr. Corn immediately took her, "weak and sweating profusely," back inside. At the time, Loretta Hooker was unable to enter back into the facility. With no supervision, this woman was "in obvious discomfort."
But a mere week later, Mr. Corn stumbled upon a very similar, yet deadly scene: His mother was again left in the blinding California sun with no assistance. Unresponsive, she was taken to the ER where doctors stated that she was in cardiac arrest. Doctors unsuccessfully attempted to lower her body temperature, but she was pronounced dead shortly thereafter. Doctors determined that the cause of death was cardiovascular disease and hyperthermia. Her existing cardiovascular problems were triggered when she was left in the heat.
The California Department of Social Services commenced an investigation into the matter and the facility. Although there was apparent rationale to believe that neglect had occurred, the Los Angeles County Sheriff's Department stated that there was insufficient evidence to "charge anyone with a crime." Our San Diego elder neglect attorneys often explain how even though criminal charges are rarely filed in these cases, civil suits are often appropriate.
Less than two weeks ago, Ronald Corn filed a lawsuit accusing Sunrise Sterling of elder abuse, neglect, and wrongful death. Furthermore, it seeks damages including medical and funeral expenses, and "general damages for pain and suffering." The nursing home neglect suit states that Loretta Hooker's body temperature was an astounding 103.3 degrees when she was pronounced dead.
Like many nursing home abuse cases, Loretta Hooker's situation was a recurring nightmare. As earlier mentioned, Mr. Corn found his mother in parallel circumstances only a week before her death; who knows if Hooker had been left out in that heat more than just twice. The son's attorney summarizes why this cruel problem happens, saying, "This case is all about the tragedy that occurs when elder care facilities put profits over their sacred responsibility to do everything possible to protect and enhance the lives of the people entrusted to their care."
The monster that is nursing home abuse can come in many forms: physical acts, profit-chasing, or, as seen here, obvious negligence. Yet, in whatever shape it occurs, it should never be tolerated. Protect yourself and protect your loved ones; if you are afraid of nursing home abuse in your own lives, please consider contacting our San Diego elderly abuse attorneys. These experienced lawyers can help you navigate through your potential options and bring a sense of security back into your lives.
See Our Related Blog Posts:
Nursing Home Employee Allegedly Swindled Over $100K from Elderly Resident
Two Elderly Men Repeatedly Abused at Assisted Living Home

(Photo courtesy of Luz Adriana Villa A)