A Californian doctor, Dr. Hoshang Pormir, was sentenced to probation for improperly medicating nursing home patients, resulting in three deaths. Pormir will serve three years probation for his faulty actions in the Lake Isabella facility.
Dr. Hoshang Pormir was a staff physician at the nursing home. State authorities contend that from August 2006 to August 2007 this doctor incorrectly drugged these elderly patients with anti-psychotropic medication; psychotropic drugs are psychiatric pharmaceuticals that alter chemical levels in the brain which impact mood and behavior. His reason for implementation: "To keep them quiet," according to KBAK Fox News. Some of the nursing home residents were even forcibly injected. Finally after two years worth of investigation, local police arrested Pormir in February of 2009.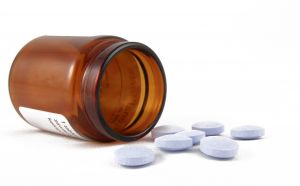 Moreover, three other individuals are facing charges for their own role in the elder abuse case. Each of these defendants—former director of nursing Gwen Hughes, former pharmacist Debbi Hayes, and hospital administrator Pamela Ott—worked for the nursing home facility in Lake Isabella. Officials say that Hughes, starting in 2006, allegedly ordered for patients to receive high doses of these psychotropic medications, particularly to Alzheimer's or dementia suffering patients. The former nursing chief Hughes mandated that the medications be given to patients who argued with her, made noise or were otherwise disruptive; Pormir merely signed off on the orders after the drugs were administrated. Scheduled for October, she will face eight counts of harming or causing the death of an elderly adult and two counts of assault with a deadly weapon. As for Ott, she pleaded no contest last month to a conspiracy charge with here sentencing coming next month.
The unfortunate patients who passed away from the fallacious actions of Pormir and Hughes were 91-year-old Mae Brinkley, 76-year-old Joseph Shepter and 85-year-old Alexander Zaiko. These patients, before their untimely deaths, experienced several medical complications, including lethargy and the inability to eat or drink properly.
Our North County elder abuse attorney understands that Dr. Pormir, Ms. Hughes, and others' actions should never be tolerated in society. The families of Mae Brinkley, Joseph Shepter, and Alexander Zaiko should not be grieving over the passing of their loved one. This is a disgusting display of negligent and plain abusive caretaking. It is hard not to argue that three years probation is merely a slap on the wrist. These were human beings—mothers, fathers—not some rabid dogs needing to be put down. As individuals admit loved ones into nursing homes or elderly facilities, a pact of trust is established between they and the staff. Yet when that trust crumbles and shatters based on horrendous incidents like this, where are people to turn?
It is important that if you sense signs of elder abuse, as seen in Lake Isabella, to contact an attorney immediately. Our experienced San Diego nursing home abuse attorneys will guide you and your family through this arduous ordeal. Consulting legal aid is one of the primary steps to combating this matter. Elder abuse can occur in a multitude of forms: physical, emotional, psychological. Therefore, it is crucial to be vigilant for any symptom or indication of nursing home abuse.
See Related Blog Posts:
Five Arrested in Another California Nursing Home Abuse Case
Assistant Living Resident Died After Being Discarded to the Heat, Son Says