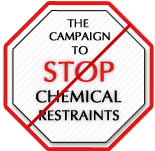 The California Advocates for Nursing Home Reform (CANHR) has launched a comprehensive website that addresses the growing problem of drug misuse in California nursing homes. Every day, approximately 25,000 California nursing home patients are given an antipsychotic drug. Half of all dementia patients are administered these drugs despite FDA warnings these drugs can kill a dementia patient.
Because of this CANHR has launched a campaign to help end the drugging of California nursing home residents. CANHR states its goal this way:
The goal of the campaign is to stop nursing homes and doctors from misusing dangerous antipsychotic drugs and other types of psychoactive drugs to chemically restrain residents and to replace drugging with individualized care. Through education, advocacy and political action, we seek to bring Californians together to end this harmful practice.