The debate about the use of strong antipsychotic drugs to chemically restrain elderly patients, particularly those who suffer from Alzheimer's and dementia, continues, and advocates opposing the overuse of medications to subdue seniors have a powerful new ally, the AARP. The phrase "chemical restraint" refers to the practice of unnecessarily drugging patients to restrict their freedom of movement or to sedate them. Our San Diego nursing home abuse lawyers have spoken with many families concerned with the care their loved ones are receiving, so we understand the justifiable outrage of family members who learn that loved ones may have been drugged not for medical reasons, but as a control mechanism.
Elderly patients suffering from Alzheimer's disease and dementia tend to be targets of chemical restraints because they frequently exhibit a variety of behavioral problems. Although valid reasons to treat patients with antipsychotic drugs exist, negligent caretakers sometimes take the easy way out, reducing their patients to a virtual zombie-like state with non-medically necessary drugs to control and subdue them.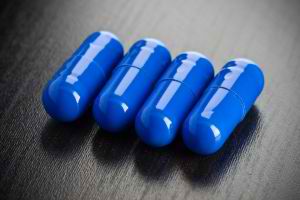 But elder advocates are taking a stand against such abuse, reports the Ventura County Star. The AARP has joined forces with others suing a Ventura nursing home accused of using powerful drugs without the informed consent of residents or family members. The class-action lawsuit alleges the nursing facility circumvented California laws regulating the use of antipsychotic drugs. North County elder abuse attorneys know state law requires California nursing homes to verify that a doctor has received a patient's or family member's consent before administering antipsychotic drugs, but the lawsuit asserts the nursing home failed to do so.
The lawsuit also alleges that Dr. Gary Proffett, a well-known Ventura County physician, regularly relied on California nursing homes to obtain consent from patients rather than doing it himself as the law requires.
The lead plaintiff in the nursing home abuse lawsuit is Kathi Levine, daughter of Patricia Thomas, who suffered from Alzheimer's and was admitted to Ventura's Community Memorial Hospital in 2010 after being injured in a fall. Ms. Levine's 79-year-old mother was later transferred to Ventura Convalescent Hospital, and Dr. Proffett was assigned as her physician. When Ms. Levine's mother was discharged three weeks later, she discovered her mother was taking a long list of antipsychotic drugs, even though Ms. Levine had not provided her consent and had no knowledge of the prescriptions. Ms. Levine reportedly said, "We have to be our parents' voices, especially with Alzheimer's. They can't speak for themselves."
Ms. Levine's mother died approximately two months after her admission to the hospital and subsequent treatment with multiple powerful antipsychotic medications. The lawsuit alleges the drugs played a role in her deterioration. Additionally, the California Department of Public Health has cited the Ventura nursing home for using unnecessary drugs.
Dr. Proffett (who is being sued in a separate case) claims relying on nursing homes to obtain consent from patients was a routine practice for doctors. That is, until the California Department of Public Health issued guidelines in January 2011 emphasizing the importance of obtaining consent and allegedly changing that standard. Yet those of us working in San Diego nursing home abuse know the law has not changed. California law (then and now) mandates that doctors must obtain informed consent from patients, barring a medical emergency.
Senior counsel for AARP Foundation Litigation, Kelly Bagby, said it well: "There's a sense that because a person is in a nursing home, they automatically consent to have these drugs administered to them. That's patently ridiculous."
See Our Related Blog Posts:
Family of Deceased Man Files "Quality of Care" Suit Against Retirement Facility