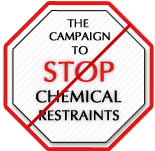 The California Advocates for Nursing Home Reform (CANHR) has launched a comprehensive website that addresses the growing problem of drug misuse in California nursing homes. Every day, approximately 25,000 California nursing home patients are given an antipsychotic drug. Half of all dementia patients are administered these drugs despite FDA warnings these drugs can kill a dementia patient.
Because of this CANHR has launched a campaign to help end the drugging of California nursing home residents. CANHR states its goal this way:
The goal of the campaign is to stop nursing homes and doctors from misusing dangerous antipsychotic drugs and other types of psychoactive drugs to chemically restrain residents and to replace drugging with individualized care. Through education, advocacy and political action, we seek to bring Californians together to end this harmful practice.
The website is a great resource for families and professionals, and invites people to get involved in the campaign.
Also on the new website you'll have access to CANHR's guide, Toxic Medicine: What You Should Know to Fight the Misuse of Psychoactive Drugs in Nursing Homes. This comprehensive booklet addresses all of the uses of psychoactive drugs in skilled nursing facilities, and provides guidance for residents and their families to avoid becoming a victim of these drugs.
CLICK HERE TO DOWNLOAD TOXIC MEDICINE: WHAT YOU SHOULD KNOW TO FIGHT THE MISUSE OF PSYCHOACTIVE DRUGS IN NURSING FACILITIES [.pdf]
The elder abuse and neglect lawyers at the Walton Law Firm represent seniors and dependent adults who have been abused or neglected in the skilled nursing facility, residential care facility for the elderly, and assisted living setting. Cases are accepted in all Southern California counties. Call (866) 607-1325 for a free and confidential consultation.