Recent news reports from U-T San Diego have emphasized serious elder care neglect issues in Southern California. From fatal medical errors to clear-cut cases of nursing home abuse, many facilities in the San Diego area don't appear to be up to snuff. Yet, there's even more troubling news. According to a recent article in U-T San Diego, it looks as if there may be a serious problem with enforcement. Even when the state steps in and fines these senior homes, the facilities aren't paying up. The article succinctly explained, "a key mechanism in getting assisted-living homes to live up to their commitment to take proper care of seniors is broken."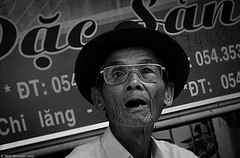 If residential facilities are not held to the fines levied against them by the California Department of Social Services when they're found to have committed elder abuse or elder neglect, what is to stop these care homes from behaving negligently? It can be difficult to know whether a loved one has been subject to nursing home abuse and neglect, but it's always a good idea to speak to an elder justice advocate. If you believe an older adult has been the victim of elder neglect, you should contact an experienced nursing home abuse attorney.
Negligent Fine Collection by the Department of Social Services?
The U-T San Diego Watchdog group reported that "most fines levied against assisted-living homes by the California Department of Social Services for failing to take proper care of their elderly residents either don't get paid or are collected way beyond their due date." In fact, it appears that "only about half of the $2.9 million in penalties" has been collected by the California Department of Social Services since 2007.
As the Watchdog team points out, this "dismal record defeats the whole purpose of these fines." Indeed, by levying fines against residential facilities for elder care violations, the Department should be sending a message that these facilities must abide by regulations, and if they violate the law, they'll have to pay a substantial fine. But if the Department isn't enforcing the fines and isn't following up on collections, there's "no effective threat of punishment," and more significantly, "there's no incentive for these residential-care facilities to shape up."
It's particularly important that these facilities take better care of their residents, especially given the recent news that many care homes improperly handle medical errors and end up with preventable deaths. According to U-T San Diego, at least 27 older adults from the San Diego area have died while in the care of an assisted living home due to serious injuries and elder neglect.
Why isn't the Department more concerned? It may be that it simply "has way much to do," and the fine enforcement has fallen by the wayside. For instance, the California Department of Social Services licenses more than 70,000 facilities, such as daycare centers and adoption agencies. In addition, the Department may suffer from a dearth of qualified staff members. Indeed, "department employees often lack formal medical training and only inspect homes once every five years." Earlier investigations by U-T San Diego have found that serious allegations of elder abuse and neglect "are often dismissed with only a cursory probe, and the department's 54-member 'police force' hasn't made an arrest in nine years."
Unfortunately, elder abuse occurs much too often in Southern California. Whether you have an older relative in a nursing home or an assisted living facility, it's important to pay attentions for signs of nursing home abuse and neglect. If you suspect an elderly loved one isn't receiving the care she needs, contact an experienced California nursing home abuse lawyer at the Walton Law Firm today.
Photo Credit: Neil. Moralee via Compfight cc
See Related Blog Posts:
Spotlight Shined on the Deficiencies at the Department of Public Health
Post-Holiday Worries: Finding Elder Care for a Family Member