The Sacramento Business Journal reported today on a new website that the California Department of Insurance launched in order to help educate California seniors. The article highlights a few aspects of the new site called "Senior Gateway", but once you visit the site, you see that it has a lot to offer to not only seniors, but their families, caregivers and representatives as well.
Here are a few bullet points outlined by the Sacramento Business Journal for what "Senior Gateway" offers:
*Avoiding and reporting abuse and neglect by in-home caregivers or in facilities
*Preventing and reporting financial fraud, abuse and scams targeting seniors
*Understanding health and long-term insurance
*Locating services and programs available to assist older adults
*Knowing your rights before buying insurance
*Investing wisely and understanding the ins and outs of reverse mortgages
The site is hosted by the California Department of Insurance and sponsored by the Elder Financial Abuse Interagency Roundtable (E-FAIR). Many representatives from a variety of California agencies came together to develop this website. Insurance Commissioner, Dave Jones, stated that, "The goal of this collaborative effort is to assemble, in one convenient location, valuable information not only for seniors, but their families and caregivers." Jones went on to describe how, "This site will help California seniors find resources and solve problems, and will enable participating agencies to better serve this important segment of our population."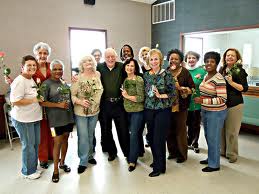 "Senior Gateway": The Site
The site is exceptionally user friendly. The different pages provide a wide range of information. The Abuse & Neglect page provides contacts to call if you suspect elder abuse. It links to a guide the Department of Justice provides addressing prevention and the reporting of elder abuse. This page also provides links to sites that describe the various forms of abuse and the warning signs accompanying those. The Fraud & Scams page provides information on common scams to look out for, how to avoid scams and additional financial information on common financial scams. The Health Care page provides information on Health Care and Insurance, Medicare and Medi-Cal and Long Term Care. The site also has a page entitled Know Your Rights outlining the responsibilities of insurance companies, health care providers, care-givers, and seniors. The Resources page is an excellent source to access a long list of government agencies and private associations that are all concerned in one way or another with the welfare of seniors.
Our attorneys applaud this step and encourage seniors and their families to utilize this tool. Seniors and their families need to be aware of their rights when dealing with insurance companies, healthcare providers, in-home caregivers and nursing facilities. They need to know the signs of abuse. They need to be aware of the various forms of financial abuse that take place. Oftentimes the news focuses on the physical abuse that takes place and the tragic consequences of physical abuse, but does not emphasize the widespread instances of financial scams that defraud unsuspecting seniors out of valuable dollars. So we applaud this site for tackling all the issues related to the welfare of seniors. This site is brand new so we anticipate there will be additional posts regarding this website and how it is utilized.
See Our Related Blog Posts:
New App Lets Consumers View Nursing Home Inspection Reports
Administrators Must Now be Wary of Criminal Charges for Acts Under Their Watch