Routine surgeries or hospitalizations can sometimes have unexpected and negative outcomes due to hospital or medical staff negligence. Under California law, a wrongful death suit may be filed when a loved one passes away due to suspected San Diego nursing home abuse or neglect. The Walton Law Firm has successfully prosecuted nursing homes and residential facilities for neglect and abuse for years. We know how to spot the signs and symptoms of neglect and abuse crucial to proving your case.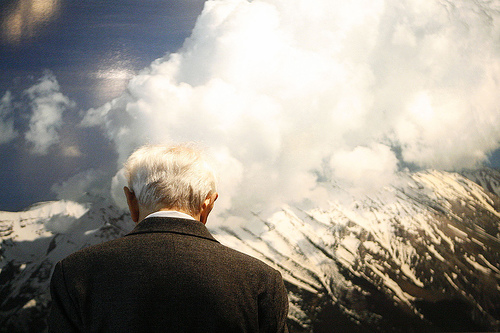 Unfortunately, even simple surgeries or procedures can turn deadly due to medical negligence. For example, the widow of a successful businessman has filed a wrongful death lawsuit against the doctors and hospital allegedly responsible for her husband's death, reports the Scranton Times-Tribune. The man died at the hospital in July 2011 after a hernia surgery that ultimately led to complications. In early July, the elderly man entered the hospital for surgery on a recurrent hernia. Just three days later he returned to the hospital complaining of hiccups, shortness of breath, and wheezing and underwent a series of tests and doctor consultations. The next day, he was transferred to the intensive care unit. Doctors reported that the man was showing signs of signs of septic shock. He later went into cardiac arrest and died shortly thereafter.
As our San Diego and Riverside elder abuse attorneys know, sepsis is a condition that can rapidly become worse or even lead to death if not treated properly. Essentially, sepsis is the body's response to infection. Sepsis is often referred to as blood poisoning and is characterized by inflammation and the presence of a known or suspected infection. Severe sepsis is typically treated in the intensive care unit with intravenous fluids and antibiotics. Aside from inflammation, patients suffering from severe sepsis often suffer from fever and vomiting.
Sadly, however, there is no universal set of symptoms associated with a septic infection, but knowing some of the warning signs can help you identify the presence of sepsis before it is too late. Infection, overwhelming inflammation, and fever are typical signs. Elderly patients may experience shaking chills instead of a fever. Pain, irritability, and confusion may also be signs. Most importantly, if you see a loved one exhibiting some or all of these symptoms, please take your loved one to an emergency room right away so that medical staff can provide a proper diagnosis and the necessary treatment.
The widow's lawsuit alleges that the negligence of the defendants caused or increased the risk of harm of her husband's symptoms, condition, and resulting death. In short, it alleges that the hospital's negligence turned her husband's hernia deadly.
If you believe that a loved one is suffering from elder abuse or neglect, please get them help immediately. Common signs of San Diego nursing home abuse or elder neglect include bed sores, dehydration, suspicious bruises, and infection. Other indications of poor care at nursing homes can include understaffing, unclean facilities, and a lack of appropriate supervision. If you have questions, our qualified professionals can help provide the answers, and we are happy to help you find the resources you need to ensure that your loved ones are receiving the care and attention they deserve.
See Our Related Blog Posts:
Death Certificates in Nursing Home Deaths Often Contain Incorrect Information
Record Falsification Uncovered in California Nursing Homes

(Photo Courtesy of Gianna Dominici)