Cutting costs was the state's goal in eliminating the Adult Day Health Care (ADHC) system last year. That goal does not appear to have been met, according to a recent article in California Healthline. Instead the program that stemmed from a lawsuit challenging California's proposal to eliminate the ADHC program, the Community-Based Adult Services program, will cost nearly as much as the old program, yet will provide services to fewer Californians.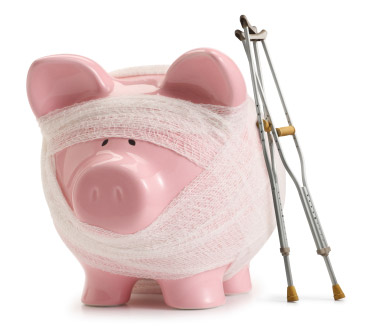 In the 1970s, California created the ADHC system to provide health and social services to the elderly and disabled. The system was a response, at least in part, to the many horrific stories of California nursing home abuse and neglect. In the face of public outcry and outrage, elimination of ADHC due to budgetary limitations quickly gave way to a scheme to restructure the program.
The restructured program, however, will cost almost as much as ADHC, but will provide services to only 80% of previous ADHC beneficiaries (previously ADHC served approximately 55,000 seniors and disabled persons annually). The original budget for ADHC was $170 million. The current budget for the replacement program, Community-Based Adult Services (CBAS), is $155 million, according to Lydia Missaelides, executive director of the California Association of Adult Day Services. But those numbers do not even take into consideration the costs of the legal and legislative battles over the programs or the amount of time, money, and effort it will take to get CBAS up and running. Thus, by some accounts, the revamping of ADHC has been, in large part, a failure.
The ADHC benefit also aimed to keep elderly loved ones out of institutions while at the same time easing the caretaking duties of family members. Therefore, the California ADHC benefit protected some of the state's most vulnerable citizens and helped to prevent San Diego elder abuse. Yet its elimination and the confusion surrounding the development of CBAS could actually lead to more California elder neglect and abuse as some seniors fall through the cracks.
The Department of Health Care Services, while acknowledging there have been some growing pains, claims savings will occur eventually. Norman Williams, deputy director of public affairs at the Department of Health Care Services, stated, "We are in the process of implementing a legal settlement of substantial scope, and we are starting an entirely new program — two very costly activities. Because of this, in subsequent years we expect additional savings to be realized."
For the moment, there are practical considerations that must be worked out in order for CBAS to be successful. For example, any for-profit adult day health care center wishing to qualify as a Community-Based Adult Services center must switch to not-for-profit status. The state has not issued guidelines for that requirement yet. Rates must also be determined for health plans.
Important work must still be done, but our San Diego nursing home abuse lawyers hope the state will maintain high standards of care for California seniors. If you believe a loved one has been neglected or abused, please contact our experienced professionals for a free consultation today.
See Our Related Blog Posts:
Family of Deceased Man Files "Quality of Care" Suit Against Retirement Facility
California's Elimination of Adult Day Health Care May Lead to More Elder Abuse