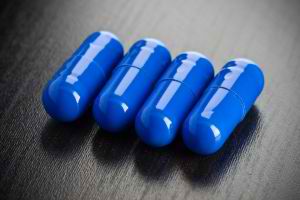 A state investigation conducted by health officials has uncovered a widespread problem in California nursing homes, reports a recent article in The New York Times. Officials found that pharmacists responsible for reviewing the medication of California nursing home patients routinely allowed inappropriate and potentially deadly prescriptions of antipsychotic medications. The California Department of Public Health (CDPH) found that in 18 out of 32 investigations between May 2010 and June 2011 pharmacists failed to note cases in which elderly patients were inappropriately given powerful antipsychotic drugs.
In one instance, an elderly woman with a history of seizures was prescribed Seroquel, a strong antipsychotic drug (often used to treat schizophrenia), even though research shows that seniors who take antipsychotic drugs are more likely to experience seizures. She was also prescribed Trazodone, an antidepressant that has been linked to an increase in seizures in elderly people, as well as a second antipsychotic drug called Risperdal. Such a combination is potentially lethal, according to state investigators, because they can cause life-threatening heart arrhythmias. Our San Diego nursing home abuse lawyer knows it is essential for caretakers and doctors to be aware of the ways in which certain medications can impact elderly patients. Otherwise, dangerous side effects may occur, or medications that likely should not be combined with other drugs may be prescribed by mistake.
Under California nursing home abuse law, consulting pharmacists who work for nursing homes must review patients' charts monthly. They then make recommendations to treating physicians about whether medications should be ceased, reduced, or changed, if they pose potential hazards or are causing harmful side effects. The CDPH discovered that California pharmacists failed to identify the misuse of antipsychotic medications in 90% of cases. The CDPH also found a "probable correlation" between faulty druggist reviews and the amount paid to pharmacists: in 59% of the cases involving defective reviews, nursing facilities had been cited for accepting pharmacy services below cost. The average pay rate for pharmacists in California is approximately $56 per hour, but instances were uncovered where pharmacists were paid as little as approximately $23, $16, or $11 per hour.
Such statistics are concerning and suggest that in many cases the independence of particular pharmacists may have been compromised. Rather than making drug recommendations based on the needs of elderly patients, pharmacists instead may be making them based on financial incentive.
The CDPH's investigation very well could lead to medical malpractice suits against California nursing homes because inappropriate drug prescriptions can lead to harmful side effects and even death. The North County elder abuse lawyer at the Walton Firm knows that California elders are frequently targets for physical, financial, and emotional abuse. Our attorneys have also successfully handled wrongful death suits against California nursing facilities.
Thankfully, the practice of pharmacists overlooking or approving the actions of doctors at nursing homes who prescribe drugs at questionable levels or in unsafe combinations has been uncovered, which hopefully will prevent further deaths or dangerous side effects. As a result, countless lives of California seniors may have been saved.
See Our Related Blog Posts:
Death Certificates in Nursing Home Deaths Often Contain Incorrect Information
Low Quality of Care at For-Profit Nursing Homes May Lead to More California Elder Abuse