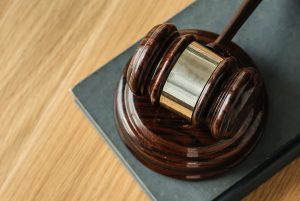 A new federal nursing home bill is designed to prevent elder abuse, and it could help patients at facilities in San Bernardino County and throughout California. According to a recent article in Skilled Nursing News, the proposed legislation "seeks to protect individuals in nursing homes by implementing more stringent staffing protocols—including increased clinical hours and training—among other safety measures for residents." Nursing home abuse and neglect often occurs as a result of understaffing. If a federal law were to mandate certain staffing numbers in facilities, rates of abuse and neglect could drop. 
Learning More About the Quality Care for Nursing Home Residents Act
The proposed law is known as the Quality Care for Nursing Home Residents Act. The bill is co-sponsored by two Democratic lawmakers, Rep. Jan Schakowsky (Illinois) and Sen. Richard Blumenthal (Connecticut). It has support from lawmakers in both the House and Senate. In addition to requiring certain staffing levels for facilities receiving payments through Medicare and Medicaid, the bill would also make other changes to nursing home mandates. First, nursing staff members would be required to go through "heightened training" and would be subject to heightened "supervision obligations." This requirement, in connection with the requirement for increased staff numbers, aims to prevent nursing home abuse and neglect by targeting staff at these facilities. Three registered nurses (RNs) would have to be on staff as "management personnel."
Next, the bill would also change nursing home residents' rights, which are also changes aimed at preventing elder abuse and neglect at American facilities. The bill would put an end to coercive arbitration agreements existing between nursing homes and patients, according to the article. In addition, the bill would require facilities to implement "a regulated protocol for collecting consent, both written and informed, from residents treated with psychotropic drugs."
Finally, the bill would also provide protections to people who report incidents of nursing home abuse and neglect. The bill would provide additional whistleblowers safeguards for residents and staff members who report abuse. In other words, it would become safer for employees and residents alike to report abuse or neglect concerns.
Penalties Under the Proposed Legislation
If the bill were to pass, nursing homes would face significant penalties if they did not comply with the terms of the law. According to the article in Skilled Nursing News, if nursing homes failed to meet the mandated staffing requirements, those facilities would "face a freeze on payments and fines of $10,000 per day." In addition, facilities could face penalties such as "potentially having the government temporarily take over the property or terminate its ability to participate in Medicare and Medicaid.
Given that about 1.4 million Americans currently live in nursing homes, it is more important than ever to improve quality of life and to prevent nursing home abuse and neglect. This bill could take steps toward preventing elder abuse and neglect in facilities across the U.S.
Contact a San Bernardino County Nursing Home Abuse Lawyer
Do you have questions or concerns about nursing home abuse in Southern California? A dedicated San Bernardino nursing home abuse attorney can speak with you today. Contact the Walton Law Firm for more information.
See Related Blog Posts:
What Should I Do if I Suspect Nursing Home Abuse in San Diego County?
Learning More About Elder Abuse Laws in Valley Center