Do you have an elderly parent or loved one who worries about leaving home to live in a nursing home or assisted-living facility? According to a 2010 study conducted by AARP, nearly 90 percent of elderly adults hoped they'd be able to "age in place," meaning that wanted to stay in their own homes and live independently, despite the complications that decreasing health and aging bring. In addition, in-home care may provide family members with more access to their loved ones, allowing them to keep an eye out for elder abuse or neglect.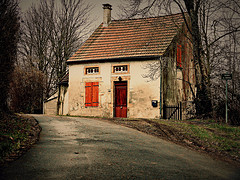 A recent article in U-T San Diego reported that many seniors are able to remain in their homes, even when they require specialized care. Indeed, according to the U-T San Diego article, in-home health care can actually "serve as a less expensive and more personalized alternative to residential care facilities for seniors."
What is In-Home Health Care, Exactly?
Many families wonder what's actually involved in home health care solutions for their elderly parents and loved ones. According to Timothy J. Colling, the vice president of an in-home care company in San Marcos, "true home health care involves the administration of medical services by trained healthcare professionals." Under certain legal provisions, Colling explained, "home health care is a term that is reserved in the law for the provision of medical services in a home setting." In short, "home health care" provides different services than "home care."
So, what's the difference? Home health care often involves procedures that must involve a nurse, physician, or physical therapist. These procedures are often physically invasive or "technically tricky, like changing a sterile wound," Colling said. At the same time home health care can also refer to less invasive services, such as "observation and assessment, pain management, speech therapy, dietary education and management, and psychiatric care." In other words, home health care involves medical professionals who provide medical care or treatment to patients.
Differently, "home care" doesn't necessarily involve medical care or treatment. Rather, it involves a caregiver who helps the elderly client with activities of daily living, often known as "ADLs" in the elder care community. In other words, persons providing home care—rather than home health care—serve "as more of a companion than an in-home nurse," according to U-T San Diego. Home care providers often don't have the same medical training as a home health care worker.
According to Lisa Marsolais, community relations specialist for Avalon Home Care, home caregivers are "really like a second part of the family." They undertake a number of duties, including "anything from personal care—toileting, bathing, grooming, things of that nature, things that you and I can do for ourselves—to errands, meal preparation, meal planning, grocery shopping, and even going to doctors visits and taking notes for the family," Marsolais told U-T San Diego.
Costs of Home Care
According to many home care advocates, the cost of home care—not home health care, necessarily—is a lot less expensive in the long run than the price of a nursing home or assisted-living facility. At the same time, however, not all of these home care options are covered by insurance, including Medicare and Medi-Cal. In short, medically necessary services may be covered (and these usually fall into the category of home health care), but services that are geared more toward companionship (typically meaning home care) aren't likely to be covered by private or government insurance.
How can seniors afford to pay for home care? Plans may need to start early. For many of these services, long-term care insurance may be one of the only guaranteed ways to pay for home care.
If you have questions about in-home services, or if you're concerned that your elderly loved one has been subject to abuse or neglect by a healthcare provider, it's important to speak to an experienced elder justice advocate as soon as possible. The dedicated attorneys at the Walton Law Firm can discuss your case with you today.
Photo Credit: Nebojsa Mladjenovic via Compfight cc
See Related Blog Posts:
Upsides of California Assisted Living Care
System Failures in San Diego County Assisted Living Facilities