Have you considered elder in-home health care for one of your parents? Many families see the benefits of these in-home services, but they worry about the level of care that these agencies provide. Earlier this month, we told you about the important distinctions between in-home health care and home care—in short, the former provides medical services, while the latter simply acts as a non-medical caregiver and companion. If you hire a home care provider, you shouldn't have to worry about elder abuse and neglect because of lackluster licensing laws.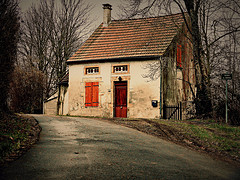 Many states have been tightening their oversight of home care agencies over the past several years, due to a general sense of inadequacy in the services provided by these companies. And now, California has joined that group. According to an article in the New York Times, "California has become the latest state to tighten oversight of home agencies that provide custodial care—help with bathing, dressing, toileting and other basic tasks—to older adults and people with disabilities."
Are you concerned that your elderly loved one has been mistreated by a caregiver? Whether you're dealing with an in-home agency or the services of a nursing home or assisted-living facility, the experienced California nursing home abuse lawyers at the Walton Law Firm today to discuss your case.
The Home Care Services Consumer Protection Act of 2013—Key Details
On October 13, California Governor Jerry Brown signed the Home Care Services Consumer Protection Act of 2013. What changes will California see with the Act? The New York Times lays out the relevant changes that will come with the new law: it "will require agencies to conduct background checks on workers, provide five hours of training, list aides in an online registry and obtain a license certifying their compliance with basic standards." In short, the bill requires more background checks and screenings. The registry mentioned is one of the more significant aspects— run by the California Department of Social Services, it will "allow consumers to verify that the caregiver working in their home has passed a background check." In other words, the bill not only seeks to ensure that caregivers are up to snuff, but it also seeks to empower consumers.
Assemblymember Bonnie Lowenthal of Long Beach initially proposed the bill, emphasizing that it was "about public safety, plain and simple." Lowenthal explained how "we place a lot of trust in caregivers," and her bill, AB 1217, "ensures that they've earned that trust." Before Governor Brown signed the bull, any agency that provided skilled nursing services had to be licensed and had to complete certain training and background checks by law. But, this only applied to in-home health services—those providing only the custodial home care services didn't have to meet any of these requirements unless they were publicly funded. According to Lowenthal, at the time she proposed the bill, "approximately 1,200 privately funded home care organizations operate[d] in California with nothing more than a business license."
Support for and Opposition to the Bill
For the Congress of California Seniors, the bill represents an important step in the right direction. The Congress supported the bill every step of the way, along with other consumer advocacy and public safety groups, such as the Los Angeles District Attorney's Office, AARP, SEIU, and the California Commission on Aging. Gary Passmore, the Executive Director of the Congress of California Seniors, emphasized the importance of AB 1217: "As California's population ages and home care services are in even greater demand, it's essential that we have the protections of AB 1217 in place."
However, most home care agencies have vehemently opposed the bill. According to Dean Chalios, the president of the California Association for Health Services at home, home care agencies "have no quibble with licensing and certification requirements," but they "think that ensuring the competency of workers should be voluntary and their responsibility, not the state's."
Home care agencies will have to abide by the requirements of AB 1217 or face significant fines. If you have questions about the impact of the new bill, or if you're concerned about nursing home abuse and neglect, don't hesitate to contact the California elder law attorneys at the Walton Law Firm.
Photo Credit: Nebojsa Mladjenovic via Compfight cc
See Related Blog Posts: