Over the past few weeks, nursing home abuse and neglect in California has made local and national news. These stories beg the question: are assisted living facilities safe in California? Elder advocates might argue that reforms are in the works, but facilities across the state continue to receive fines and citations. A number of reports related to nursing home abuse and neglect have appeared in U-T San Diego in September. In response to those features, an article written by the president of the California Assisted Living Association (CALA) emphasized the "compassionate, competent care" that many elderly persons do receive in assisted living homes.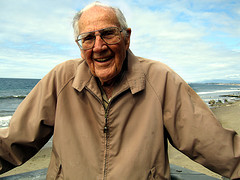 While many assisted living facilities in California may be providing appropriate care and abiding by the law, many of these homes continue to expose their residents to serious cases of abuse and neglect. If you have an elderly loved one who resides in a nursing facility, it's important to make sure that your loved one receives the best care possible. If you're concerned about nursing home abuse or neglect, don't hesitate to contact an experienced nursing home abuse attorney today.
Do Most Assisted Living Facilities Get it Right?
In the article that appeared last week in U-T San Diego, Sally Michael, the president of CALA, argued that the "far more typical" experience in assisted living facilities in our state is a positive one. To illustrate her point, Michael described the story of a 102-year-old resident who lives happily and comfortably at Villa Bonita Assisted Living. Michael described the resident, Marion, as having a "brightness in her eyes" and a "drive to seize the day." According to the article, Marion "has been able to maintain a level of independence she is proud of an enjoys a lifestyle that would be nearly impossible were it not for Assisted Living."
According to Michael, "compassionate and highly qualified senior caregivers were shocked to see how a few unfortunate and disturbing incidents—from years ago—were strung together in an attempt to paint a completely erroneous overall picture of Assisted Living." She goes on to argue that incidents of abuse and neglect are few and far between, and that they're very far from being the norm in these facilities. She highlights how her own experiences have shown her that assisted living homes in California strive to provide "the highest levels of care to improve the quality of life, peace of mind, and independence of thousands of seniors and their families."
Statistics suggest that Michael has a point: in a recent survey, nearly 94 percent of residents in assisted living homes reported that they were "satisfied with their experience," and 99 percent said they felt "safe in their communities." But if even if Michael is correct and the "norm" for assisted living homes is the presence of happy and satisfied residents, what about those who aren't having the same "typical experience"?
Need for More Inspections, Regulation
Despite the fact that many assisted living homes may be safe and comfortable places with competent care, there are still a striking number of incidents of nursing home abuse and neglect in California. Indeed, Michael's article reflects the continuing problems in certain facilities. She emphasized that, as Assisted Living providers, CALA encourages government regulators to conduct "more frequent inspections." Although budget cuts in the state have negatively affected the amount of resources that can be devoted to nursing home and assisted living regulation enforcement, Michael contends that "California regulators have the resources they need to do their job."
Assisted Living communities must be licensed as Residential Care Facilities for the Elderly (RCFEs) in California, and there's a clear set of laws that accompanies that licensure. However, facilities don't always comply. If you're concerned that your loved one has suffered elder abuse, it's important to speak to an experienced attorney as soon as possible. Don't hesitate to contact the Walton Law Firm today to discuss your case.
Photo Credit: torbakhopper via Compfight cc
See Related Blog Posts:
'Chandelier Effects' and the Personal Side of Nursing Home Advocacy