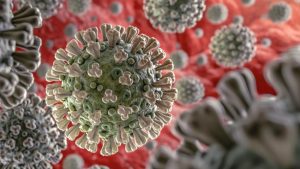 The recent outbreak of coronavirus in a skilled nursing facility in Washington has exposed the susceptibility of nursing home residents to this virus. News reports have indicated that the Washington facility was found to be understaffed with inadequate gear attempting to serve dozens of patients vulnerable to catching the virus. Those reports also indicate children and other relatives of patients in the facility have been attempting to sound the alarm about conditions in the facility for weeks.
The arrival of the coronavirus in the United States has come at a time when we already have ongoing problems associated with caring for the American elderly, one of the country's most vulnerable populations, especially as long-term care is frequently understaffed and underfunded. It is only be a matter of time before Southern California nursing homes and assisted living facilities will be impacted by the virus. Accordingly, these nursing facilities need to be adequately prepared to handle the virus and proactively work to prevent its introduction into its patient population, and its spread.
As stated, this is especially important given that nursing homes and other care facilities, including assisted living facilities, are particularly vulnerable for viruses: Residents inside are older and live in close proximity. Moreover, many residents don't know enough not to touch other residents' foods, drink others waters, rub their own eyes, and touch their own mouths.