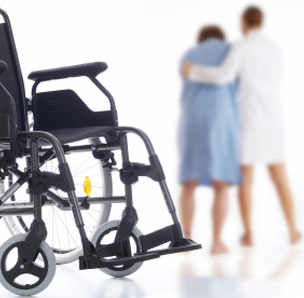 A California health care facility has undertaken a controversial move, reports San Diego 10 News. The Vista Gardens facility, a home for Alzheimer's and dementia patients, recently installed surveillance cameras in patient rooms. The home claims the cameras are meant to protect patients specifically suffering from memory loss. Our San Diego elder abuse lawyers know many families worry about the safety of their loved ones living in long-term residential facilities. The home's $200,000 worth of surveillance cameras protect "those who can't report for themselves and need monitoring or safety measures," stated Dr. Jacqueline Dupont of Vista Gardens.
Vista Gardens is a posh facility that includes a number of amenities such as a sports bar, spa, and putting green. It is family owned and operated. Owner Don Crowell explained that the cameras, which currently are not operational, serve a two-pronged function because they protect both the residents and the caregivers. "'Two different things can happen,' said Crowell. 'Somebody has been abused or somebody may think they've been abused and they haven't.'"
Under California law, cameras can be used to monitor residents in common areas such as hallways or dining facilities. For the moment, the cameras installed in patient bedrooms must remain off, according to the California Department of Social Services. One elder advocate stated the cameras in patient rooms are designed to be used as a "look back," and are appropriate if used in that way. This means the cameras would be rolling, but no one would monitor them in real time. The film would only be reviewed if a problem were raised. However, an appropriate balance must be found between health and safety, and the patient's right to privacy, said the State Department of Social Services. Michael Weston, spokesman for the California Department of Social Services, said he expects there to be decision regarding the use of cameras in private living areas of licensed community care facilities within the next few months.
The attorneys at the Walton Firm realize that surveillance cameras can provide invaluable evidence in a San Diego or Orange County nursing home abuse lawsuit. In fact, video footage often can mean the difference between catching a predator red handed and never being able to prove that negligence occurred or that a crime took place. (To read a prior post regarding the importance of surveillance footage in an elder abuse case, click here.) But we also understand there are many reasonable objections and potentially negative aspects to the controversial action taken by the Vista Gardens facility.
Aside from patient privacy, a valid concern, the use of video surveillance in nursing homes could cause other problems. For example, many facilities try to cut costs via understaffing, which frequently leads to San Diego nursing home neglect and abuse. Consistent and regular contact with and care from competent staff is crucial to good elder care. If nursing homes are permitted to place video cameras in patient rooms, many facilities might be tempted to use video surveillance to monitor patients instead of employing the appropriate amount of qualified staff.
Before California allows cameras in elderly patients' rooms, many different factors must be considered, and we must ensure that our state's seniors are receiving the best care and attention possible.
See Our Related Blog Posts:
Family of Deceased Man Files "Quality of Care" Suit Against Retirement Facility