A lawsuit has been filed against a Redlands retirement facility for allegedly failing to provide the quality of services promised to an elderly resident, reports the Redlands Daily Facts. The complaint also alleges the facility, Mission Commons Retirement Residence, is not staffed or operated in compliance with California law. Our San Bernardino elder neglect lawyers work with families in many surrounding communities and often hear from families that are concerned about the care their loved ones are receiving in California nursing homes and long-term care facilities. It is natural to have such concerns, and while we cannot endorse any one way to locate an appropriate facility, we do recommend doing as much research as possible on the nursing homes in your area and making site visits to those facilities.
According to the lawsuit against the Redlands retirement home, former resident Jack K. Hanson, Sr. lived at the independent and assisted living facility from June 2009 until his death in April 2011. His family says that residents at the facility do not receive the quality of services they pay for. Initially, Mr. Hanson paid $5,000 per month to live at the facility. In exchange, Mission Commons Retirement Residence promised to provide care that complied with California law and the level of care described in its "Admissions Agreement," which was signed by both parties.
When he first entered the facility, Mr. Hanson was part of Mission Commons' independent living facility. However, as his condition worsened, his family agreed to pay more money, $5,500 a month, to move him to another part of the facility with the promise of better care. The complaint, filed in the Los Angeles County Superior Court, claims the elderly man suffered a fracture and pressure sores due to the negligent care he received. Those injuries, as well as general neglect, allegedly led to the man's death.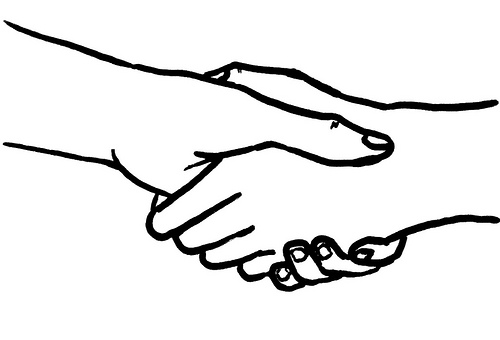 The agreement between Mr. Hanson and the Redlands facility stated the facility would provide timely assistance in residents' dressing, grooming, bathing, and other personal hygiene needs, as well as assistance with taking medication and monitoring of food intake. The family alleges none of this was done and that the facility failed to provide them with status reports regarding the man's condition, including the advancement of his Parkinson's and dementia.
A California nursing home abuse attorney filed the suit on behalf of Hanson's family. Apparently, the living conditions and hygiene at the facility were sub-par. The man was allegedly left alone for hours with soiled clothing, spending long stretches of time in his own waste.
Specifically, the complaint alleges violations of California's Consumer Legal Remedies Act and of the Business Professions Code. The Consumer Legal Remedies Act is intended to protect consumers and to provide them with an avenue through which to pursue legal remedies if they do not receive the services for which they contracted and paid.
The Walton Law Firm takes San Diego elder abuse and neglect very seriously, and we are recognized as a leading law firm in this area of law. If you are concerned that a loved one is suffering from California nursing home abuse, please contact a qualified professional today.
See Our Related Blog Posts:
Highest Court Rules Binding Arbitration Clauses Valid in Nursing Home Agreements
Family Sues Nursing Home Over Mother's Tracheostomy Tube Death