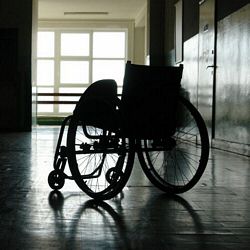 Southern California elder abuse occurs with surprising frequency, affecting thousands of area seniors. Unfortunately, in many ways it remains a hidden problem because most cases of elder abuse and neglect are never reported and wrongdoers are rarely held accountable for their conduct. This sad reality was brought home in an SF Weekly post on Monday which explained how fewer than one in one hundred cases of elder abuse ever result in a criminal conviction.
A comprehensive report conducted by the area police department uncovered the infrequency of punishments for elder abusers. The data mirrors similar research by state agencies which also highlighted the infrequency with which this conduct is ever brought to light. For example, the state's Department on the Status of Women found that only one in five cases of California elder neglect are even reported to authorities.
Elder care advocates explain that many seniors do not report mistreatment because of what they call the "fatigue factor"—where seniors are reluctant to engage in a legal battle following poor care. In the nursing home context, unfamiliarity with their rights is also a factor in the underreporting of neglect. Many vulnerable residents of long-term care facilities are unaware of the level of care to which they should be entitled. Therefore, if a nursing home employee fails to provide them with the assistance they need many seniors are unlikely to share the situation with concerned friends or family members. Similarly, most nursing home residents are not familiar with more nuanced forms of nursing home neglect, such as the failure to properly supervise residents or allowing resident-on-resident attacks.
Our San Diego nursing home abuse lawyer understands the disconnect between the neglect that occurs in our nursing facilities and the neglect that is actually reported. It is important for nursing home residents and their families to understand that the requirements for a case to be filed in the criminal justice system as opposed to the civil justice system are much different. Even if conduct does not rise to the level of an actual crime, it still may be evidence of negligence for which the wrongdoer can be held responsible in a California nursing home lawsuit.
For example, pressure sores are some of the most common preventable injuries suffered by nursing home residents. In most cases they are caused by the failure of a nursing home employee to properly reposition bed-ridden residents or ensure the timely treatment of infected skin areas. It is usually unlikely that a nursing home employee will be charged with a crime for allowing pressure sores to develop. However, if this situation occurs in our area than it is entirely prudent for a San Diego nursing home neglect lawsuit to be filed to hold the employee and the nursing home itself accountable for the consequences of its negligence.
Many families file these lawsuits in an effort to ensure respect for their loved one's rights as well as to demand that improvements be made at these substandard facilities. In this way the civil justice system is an important tool in the effort to improve the treatment of vulnerable nursing residents across our area.
See Our Related Blog Posts:
Juries Slamming Nursing Homes for Neglectful Care