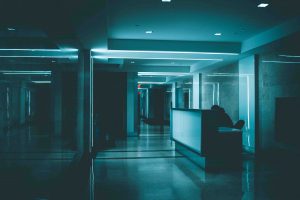 The primary way that state and federal agencies keep track of nursing home and elder abuse rates in the U.S. is through reporting. In other words, healthcare workers, physicians, nursing home staff, and others who interact with seniors are supposed to report incidents of nursing home abuse or neglect to enforcement agencies. However, according to a recent article in NPR, despite the fact that this kind of reporting is required by law, there is substantial underreporting.
This information comes from a recent report published by the Office of Inspector General of the U.S. Department of Health and Human Services (HHS), which indicates that "in many cases of abuse or neglect severe enough to require medical attention, the incidents have not been reported to enforcement agencies." Why does underreporting happen, and what steps can lead to more effective reporting?
Reporting Elder Abuse After Patients Receive Care in Emergency Room
One area in which better reporting of elder abuse and neglect incidents can occur is in emergency departments or emergency rooms. Many seniors who sustain injuries as a result of elder abuse and neglect end up in hospital emergency rooms with injuries including "head injuries, body bruises, bed sores, and other diagnoses that might indicate physical abuse, sexual abuse, or severe neglect." When the senior patient is treated for such injuries in the emergency room, that patient typically is sent back to the nursing home or assisted living facility. In these cases, the facilities are required by law to report concerns of elder abuse. However, based on the HHS report, "nursing homes failed to report nearly 1 in 5 of these potential cases to the state inspection agencies charged with investigating them."
Nursing homes and other senior facilities are supposed to report all of these incidents, but they may end up reporting under 80% of them. As the NPR article underscores, even though it is the nursing home's job to report, the burden of reporting could also fall in part to healthcare workers in emergency departments. Yet even this kind of double-reporting might not solve the problem. As the HHS report indicates, many state inspectors are not properly trained to report cases of abuse to law enforcement agencies.
Need to Train Healthcare Workers in Identifying and Reporting Elder Abuse Concerns in Varied Settings
While many seniors who experience elder abuse and suffer injuries end up in emergency departments, there are numerous other kinds of healthcare facilities where a senior may be treated. Whenever a healthcare worker suspects elder abuse or sees signs of nursing home abuse or neglect, that healthcare workers should be trained to make a report to the state agency so that an investigation can begin.
In short, the NPR article highlights how important reporting can be while demonstrating that elder abuse is underreported. We need to ensure that anyone tasked with reporting concerns of elder abuse—from nursing home staff members to healthcare workers—makes those reports, and then we need to take steps to ensure that state inspectors who receive reports and conduct investigations report substantiated claims of elder abuse to law enforcement agencies. Without multiple stages of reporting, incidents of abuse go unreported, and it is difficult to get a sense of how widespread abuse and neglect might be in senior facilities.
Contact a Rancho Bernardo Elder Abuse Attorney
When you have concerns about elder abuse, you should speak with a Rancho Bernardo nursing home abuse lawyer about those worries. An advocate at our firm can answer your questions today. Contact the Walton Law Firm to learn more.
See Related Blog Posts:
Dementia and the Risks of Delayed Diagnosis
How "Post-Hospital Syndrome" May Harm Elderly Patients in Rancho Bernardo