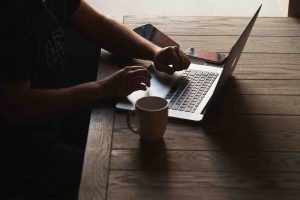 Whether you have an elderly loved one in a nursing home in Poway or in an assisted living facility elsewhere in California, it is extremely important to know how the facility makes hiring decisions and whether the facility has been subject to elder abuse violations in the past. While even the best and most thorough research may not always uncover risks of nursing home abuse and neglect in San Diego County or farther north in California, background research can help you to avoid selecting a facility for your elderly loved one that has a history of elder abuse. Part of choosing the best nursing home is having access to proper information about facilities and their safety ratings.
A recent article in the Fresno Bee discusses an elder abuse case that resulted in a senior's death. This incident highlights the need for better CMS oversight of nursing home resources.
Elder Abuse Results in Fatality at California Assisted Living Facility
The article in the Fresno Bee discusses a recent elder abuse case in Clovis, "Carmel Village," which is associated with the two different companies of Frontier Senior Living, LLC and Clovis Shaw Associates, LLC. Both companies alleged were "overseeing" the assisted living facility in Clovis where the death occurred. The lawsuit arising out of the senior's death cites the facility for "elder abuse, assault, battery, negligence, and willful and reckless misconduct."
The fatality occurred when an 82-year-old man became a resident of the assisted living facility. He had terminal renal disease and multiple myeloma. While at the facility, according to the complaint, "Carmel Village staff pinched, confined, and restrained" the senior "in his room as punishment." The staff also neglected to monitor the senior after receiving dialysis treatment. In addition, the senior "frequently fell while walking unattended without his walker," and staff members at the facility "allowed him to wander off the premises unattended." He experienced staph infections and other serious injuries.
The claim alleges that, in one specific incident, a staff member "aggressively and violently pushed, pulled, grabbed, and struck" the senior and his daughter. The senior's already existing injuries were made worse, and he died several days later.
CMS Oversight and Preventing Nursing Home Abuse Injuries 
One way to prevent a senior from sustaining injuries from nursing home abuse is to conduct research on the facility ahead of time to determine whether the facility has a history of violations. However, in order to gain accurate information, families need accurate reporting on the CMS Nursing Home Compare site.
According to a recent CMS news release, survey agencies have alleged that there are "gaps" in federal oversight of nursing home investigations, as well as gaps on the site. The more families know, the more they can make a well-informed decision.
Contact a Poway Nursing Home Abuse Attorney
Nobody should have to face nursing home abuse or neglect. If you are concerned about an elderly loved one's safety, or if you believe your elderly loved one was injured as a result of elder abuse, you may be able to file a claim. An experienced Poway nursing home abuse lawyer can speak with you today about your case and the options available to you. Contact the Walton Law Firm to learn more about the services we provide to families and seniors in San Diego County.
See Related Blog Posts:
Walton Law Firm Settles Neglect Case With San Diego Home Health Agency
New Law Requires Minimum Number of Hours With Nursing Home Patients
(image courtesy of Parker Byrd)