Earlier this month, the California Department of Public Health fined a Sacramento nursing home for the choking death of a patient. The nursing home received an $80,000 fine after Mary Yip, an 86-year-old patient with swallowing difficulties, "choked on a piece of meat during a lunchtime outing with staff members," according to the Sacramento Bee.
Choking deaths are very serious violations for which many nursing facilities in our state have been fined. Just a few months ago, we told you about a San Diego care center that received a $100,000 fine from the State of California. Nursing homes in Los Angeles County and Orange County have also been fined for choking deaths. If your elderly loved one has experienced nursing home abuse or neglect, it's important to speak to an experienced nursing home abuse attorney as soon as possible.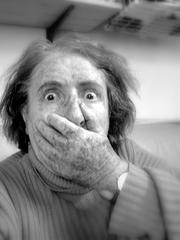 Details of the Serious Violation
In addition to having swallowing difficulties, Yip also suffered from dementia and disability following a stroke. She resided at the Asian Community Center nursing home in Sacramento. While surrounded by staff, Yip choked to death in January 2012. The incident came to the attention of the California Department of Public Health (CDPH) after the nonprofit Foundation Aiding the Elderly (FATE) filed a complaint against the Asian Community Center nursing home "at the request of Yip's family."
According to the report released earlier this month, investigators with the CDPH discovered that staff members served Yip a lunch of noodles with chunks of meat. The report emphasized that "they failed to supervise her while she ate, despite a physician's directive that she was unable to chew and should eat only soft foods." According to FATE founder Carole Herman, Yip "was very compromised by her illnesses and needed 24-hour care."
In total, five patients had been on the outing. Three staff members and a volunteer accompanied them. When Yip started to choke, a staff member did perform the Heimlich maneuver in an attempt "to dislodge the food in her throat," but these efforts failed. The staff members called emergency medical services, but Yip had already gone into cardiac arrest when the paramedics arrived on the scene.
Physicians later removed "a large piece of what appeared to be meat" from Yip's throat, but she never regained consciousness and passed away the following day.
After substantiating FATE's complaint against the Asian Community Center nursing home, the CDPH assessed the facility with "its most severe penalty, a Class AA citation," which accompanied an $80,000 fine. This facility actually has a good track record prior to this serious citation, according to Herman. In fact, Herman emphasized that "it's one of the better facilities" in the area, "based on the lack of complaints."
Choking Problems and the Elderly
Only four nursing facilities in Sacramento County have received class AA citations. Yet, choking problems are a serious concern for elderly residents at nursing homes. According to the National Safety Council, elderly persons are at a greater risk for choking while they're eating. In fact, choking is the third leading cause of home injury death for adults over the age of 76. These accidents tend to peak around age 85, but then choking is the second leading cause of accidental death in adults aged 89 and older.
Many older adults should be supervised while they're eating, and nursing homes have a duty to care for the elderly patients in their facilities. If your elderly loved one has experienced a choking incident at a nursing home or has been a victim of nursing home negligence, don't hesitate to contact us today.
Photo Credit: Julie70 via Compfight cc
See Related Blog Posts:
San Diego Care Center Cited for Patient's Choking Death

Los Angeles Nursing Home Fined After Choking Death