It's not an area of care that we typically associate with nursing homes, but is your loved one getting access to sufficient dental care? Dental hygiene in nursing homes and assisted-living facilities is no small matter. Indeed, poor dental care can lead to serious health problems. When nursing centers don't attend to patients' dental hygiene, they could be committing nursing home abuse or nursing home neglect.
What should you look for? From dusty toothbrushes to severe headaches, a recent article in the New York Times discussed the ways in which nursing homes often neglect oral care for their residents. If you suspect that your elderly loved one is suffering from nursing home abuse or neglect, it's important to have an advocate on your side. The experienced nursing home abuse attorneys at the Walton Law Firm can discuss your case with you today.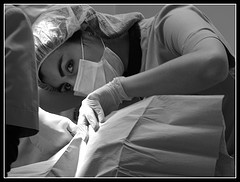 Limited Dental Care Training and Attention
According to the report in the New York Times, very few staff members in nursing homes across the country have any specific dental care training. At a time when more residents require dental care than in years past, "nursing home employees are rarely prepared to provide it." In addition to a lack of training in oral hygiene needs, "aides are swamped with other tasks, and when older charges must be helped to the toilet, fed or repositioned in bed, brushing their teeth often falls to the bottom of the to-do list."
Indeed, it's even worse when staff members are dealing with patients who suffer from dementia "who resist routine dental hygiene." Additionally, many residents take prescription drugs that can reduce saliva and cause dry mouth, which makes them "especially prone" to dental deterioration.
Dr. Sandra Dirks is a dentist who routinely treats nursing home residents. According to Dirks, she'd be "surprised if oral care was even on the radar of the medical directors" at nursing homes and assisted-living facilities. Dirks described the lack of dental hygiene as "an epidemic that's almost universally overlooked."
And while facilities continue to limit any emphasis on dental care, residents' oral hygiene needs continue to increase. The New York Times article emphasized how residents countrywide "are plagued by cavities, gum disease and cracked teeth, in part because their mouths are not kept clean." In other words, it's a vicious cycle: staff members don't attend to dental care needs, and as a result those needs multiply and become significant health concerns.
Dental care neglect can "lead to terrible pain for the residents," and new studies also link poor dental hygiene as a contributing factor to dangerous and often fatal illnesses such as pneumonia.
California Dental Hygiene in Nursing Homes
The California Advocates for Nursing Home Reform (CANHR) makes clear that nursing homes have a duty to address their residents' dental needs in their care plans. That means that nursing homes have to help those residents to obtain both routine and emergency dental care.
Through Medi-Cal, California nursing home residents have access to the Denti-Cal program, which "covers emergency dental care, diagnostic services, necessary treatments, extractions and other dental treatment." Details of the coverage and its regulation are located in Title 22 of the California Code of Regulations, Section 51307.
If you have questions about your loved one's dental hygiene in a California nursing home or assisted living facility, an experienced nursing home abuse attorney can help. Don't hesitate to contact us.
Photo Credit: Vansu! via Compfight cc
See Related Blog Posts:
Sacramento Nursing Home Responsible for Choking Death
Better Access to Primary Care Can Help Prevent Hospitalizations for San Diego Seniors