Negligent California nursing practices can cause many negative outcomes for elderly patients, including painful bed sores, inadequate supervision, falls or fractures, and even death. Inadequate staffing or staff training at California nursing homes is also a serious problem. Insufficient staffing is an important indicator of the quality of care that your loved one will receive at a California nursing home or hospital. Sadly, not all nursing homes or hospitals make provisions for adequate staffing or staff training. When they fail to do so, it is often elderly patients who suffer.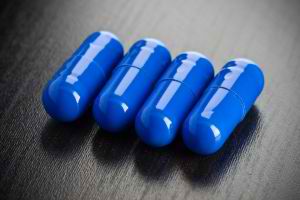 According to the San Jose Mercury News, an Oakland woman's death at a California hospital has prompted an investigation. The 66-year-old woman's death occurred after she received care from a temporary replacement nurse. The hospital had hired 500 replacement nurses when the California Nurses Association staged a strike. The staff nurses were on strike for only one day, but the hospital had already signed the replacement nurses to a five-day contract. When the staff nurses returned to work the next day after the daylong strike, the hospital sent them home.
The hospital's decision led to tragic consequences for one California woman. According to investigators, the 66-year-old cancer patient at Alta Bates Summit Medical Center died just a few hours after a replacement nurse, who had come from Louisiana, administered a non-prescribed dosage of medication.
Our California elder abuse attorneys recognize that this tragic death raises many questions about the use of replacement nurses in California nursing facilities. In particular, it is concerning that the hospital hired so many replacement nurses at once. That likely means that few, if any, of the nurses knew the layout of the hospital, were aware of protocol or emergency procedures, or were familiar with the hospital's equipment. A hospital representative stated that backup nurses at Alta Bates work alongside staff nurses to make sure they are up to speed. But since so many replacement nurses were working together at the same time, they likely did not have many colleagues or supervisors who were familiar with the hospital's equipment or health care standards to turn to for assistance.
The California hospital is working with investigators, as well as conducting its own internal investigations, but the hospital representative stated that the death—while tragic—was a significant "medical error" rather than a result of the policy of using replacement nurses. The representative stated that using replacement or temporary nurses is a common practice. Howeve, the San Jose Mercury News reported that using replacement or temporary nurses in hospitals for extended periods likely increases the risk of medical mistakes that could harm patients. In fact, it seems that using large numbers of replacement or temporary nurses for even a short time may also present a serious risk of harm to elderly patients.

Our San Diego nursing home abuse lawyers know that hospitals and nursing homes must make provisions when emergencies arise, so that they can comply with California health care standards. The attorneys at the Walton Firm are well versed in California elder abuse law and know that all of our elders are entitled to live in dignity and to receive the best care possible, regardless of whether they are residing in their own home, a nursing facility, or a hospital. If you believe an elderly relative or loved one is receiving inadequate medical care, please reach out to a qualified legal professional to learn more about your rights.
See Our Related Blog Posts:
"Granny Cams" May Be Used To Catch San Diego Elder Abuse Perpetrators