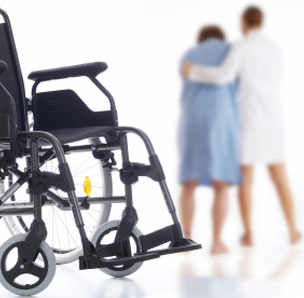 Our San Diego nursing home abuse lawyers know that neglect in assisted living facilities is a serious form of elder abuse. When those responsible for caring for our elderly fail to provide adequate care or violate health or safety standards, they must be held accountable.
Recently, a Michigan nursing home was investigated because maggots were discovered on a female patient. According to an article on AnnArbor.com, staff members at the home told a state inspector they had observed flies on or near the woman approximately two weeks before the maggots were discovered. The maggots were originally discovered because the 66-year-old woman had a catheter for a unitary tract infection. An incident report created by the nursing home stated that the woman was offered a shower when the maggots were found. According to the report, the woman refused the shower, so she was immediately given a bed bath by staff.
However, interviews with a state inspector provide a somewhat different version of events. During those interviews, staff members stated that the woman did not receive a shower because the nursing home did not have enough staff. One aide reported being instructed to document that the woman refused showers. A nurse manager also stated that she was instructed to report the discovery of maggots on the incident report as debridement, which is the medical removal of dead, damaged, or infected tissue. Doing so can increase the potential that the remaining healthy tissue will heal. The nurse manager reported that she was not allowed to put down "maggots" on the incident report.
The story reported that maggots were still present in the woman's genital area three days after the initial discovery. At that point, the woman was still unable to get out of bed on her own. The woman was later hospitalized. She was diagnosed with septic shock secondary to a urinary tract infection, chronic skin ulcers, and kidney stones. She also had a broken hip due to bone thinning, as well as extensive skin changes due to poor hygiene and refusing to be turned. The patient did admit that she refused showers, but stated she did not refuse bed baths and received them from the staff. However, she stated that she reported the presence of flies in her room, but that staff members did nothing about it. She also stated that she requested that they clean her catheter, but that there were long periods when it was not cleaned.
Serious incidents such as the one here should not occur when nursing home residents are receiving proper medical care and attention. Such care includes adequate staffing so that residents can be checked on regularly and receive appropriate grooming. Generally unsanitary conditions of a facility or residents are signs of a negligent nursing home. As shocking as this incident was, the report revealed that the Michigan nursing home had also been cited for other, more serious violations. For example, violations included the failure to supervise residents confined to a wheelchair, which resulted in the residents being injured. The citations also included: failure to provide a sanitary, comfortable and orderly interior; failure to adequately monitor the fluid intake and output for a patient who became dehydrated; and failure to maintain complete staff personnel files and complete required certification, license, and background checks.
Negligent nursing home practices such as the violations that occurred at this nursing home would almost certainly violate California elder abuse law. If you believe that a loved one is experiencing elder abuse or neglect, please contact a qualified professional immediately. Our San Diego elder abuse attorneys have successfully sued nursing homes and other care facilities in civil courts for injuries caused in a custodial care setting. Our attorneys can be reached toll free at (866) 607-1325 or locally at (760) 607-1325.
See Our Related Blog Posts:
Los Angeles County Nursing Home Fined For Feeding Tube Death
Fall While Receiving California Home Care Leads To Elder Abuse