An 81-year-old nursing home resident beat his 94-year-old roommate to death with a closet rod in their Laguna Hills nursing home. Sheriff's have arrested William McDougall of Mission Viejo for causing the death, and he has been booked for murder. The victim, Manh Van Nguyen of Laguna Woods, was pronounced dead upon arrival to Saddleback Memorial Hospital.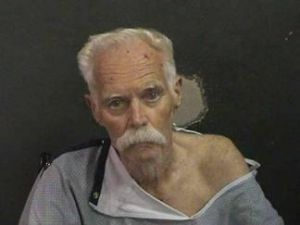 The motive in the killing is unclear. Both men were residents at Palm Terrace Healthcare and Rehabilitation Center, a licensed skilled nursing facility in Laguna Hills. (More info about the facility here) "What prompted the attack is still under investigation. Obviously, this is very unusual," sheriff's spokesperson Jim Amormino told the media. Staff at the nursing home have apparently told sheriff's investigators that there no prior conflicts between McDougall and Nguyen.
What causes violence such as this in the nursing home? It could be a number of things. First, it is not uncommon for residents with memory impairment such as Alzheimer's disease to act aggressively toward caregivers and others. Our law firm has represented victims of peer-on-peer abuse in the past. Another possibility is medications. What medications was McDougall on (or not on) that might have contributed to this offense. And, of course, maybe McDougall is just a violent person. No doubt all of this will be uncovered in the criminal investigation, which is just starting.
Source: OC Register
The elder abuse and neglect lawyers at Walton Law Firm provide free consultations to individuals and families who believe a loved one has been abused or neglected in the nursing home, assisted living, or home health care setting. Call (866) 607-1325 for a free and confidential case evaluation.