Earlier this summer, National Public Radio (NPR) aired a news story about the "Green House Project," urging nursing homes to "move over" since "there's something different" in town. Over the past ten years, according to NPR, more than 140 alternative nonprofit nursing homes have been built across the U.S. in 24 different states. While most Americans dread the possibility of nursing home living, the Green House Project offers something different. And in recent months, California finally "ushered in a new era of nursing home care with the opening of the state's first certified Green House homes at Mt. San Antonio Gardens," according to a press release in the Green House Project Blog.
With California on board for alternative nursing home support, patients across our state could begin to see new options for residential care. If you have questions about nursing home care in California, don't hesitate to speak to an experienced elder justice advocate today.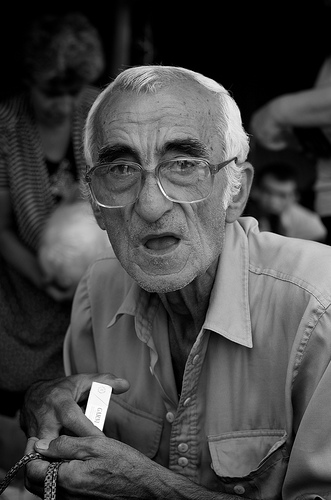 What is the Green House Project?
The Green House Project sees itself as "transforming the culture of long-term care." It's intended to emulate the experience of living in a real home, all the while offering access to round-the-clock nursing care. The project's website explains that each home is designed to house 10-12 residents, "keeping it flexible and maintaining a warm feel."
The houses provide private rooms with private bathrooms, and they have a family-like atmosphere of open common spaces. In addition, operators pay particular attention to staffing concerns, providing residents with "four times more contact" than in traditional nursing homes.
California's Green House Homes
With the opening of the Green House homes at Mt. San Antonio Gardens, elder advocates expect other Green House projects to begin opening up throughout the state. In fact, by 2020, new California legislation will enable 10 more Green House sites in the state. In late 2012, Senate Bill 1228 created the Small House Skilled Nursing Facilities Pilot Program, which will help to "deliver skilled nursing care in smaller, residential settings."
According to the Green House Project press release, 20 residents will live at the Evergreen Villas in two separate residential neighborhood homes that were designed by an architecture firm in Pasadena. Each house will have private rooms and bathrooms that include showers. Unlike traditional nursing facilities, residents have the opportunity to socialize in "cozy living rooms and enjoy cooked meals in open kitchens." Furthermore, the staff will remain a constant in the residents' daily lives—the same people who provide their care will also be the ones preparing the meals.
Statistically speaking, the Green House models produce "better clinical outcomes, such as fewer hospitalizations and falls, and less staff turnover." Indeed, the key seems to be in the small staff. This "intimate and innovative staffing ratio" gives elderly residents significantly more social and personal contact than they are able to have in traditional nursing facilities.
In California, both residents and staff have been waiting for years for the Green House homes to open in the state, according to the project's press release. The project receives more than $1.3 million in funding from private donors, including personal donations from Southern California residents and members of the board and management. Nationwide, the Green House Project also has significant support from the Robert Wood Johnson Foundation with management from NCB Capital Impact.
If you have questions about nursing home care or are concerned that your elderly loved has suffered nursing home neglect, speak to an experienced nursing home abuse attorney today.
Photo Credit: Thomas Leuthard via Compfight cc
See Related Blog Posts:
Escondido Nursing Home to Close
Residential Care Facility Operators Accused of Bribing State Investigators