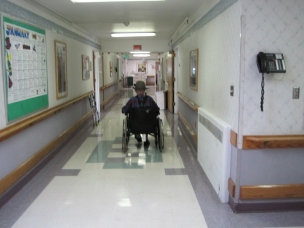 It is being reported by California Watch that the U.S. Department of Justice is investigation what is being described as lax care at several California nursing homes, and even threatening criminal and civil actions against those homes. Specifically, the investigators will be examining the use of psychotropic drugs in these facilities and those injured by the misuse of such drugs. Also being investigated are the nursing homes that prematurely discharge patients whose condition requires them to stay.
The investigation was triggered in part by the federal health reform law that includes the Elder Justice Act. That act allows for the coordination between the U.S. attorney general's office and local and state law enforcement to crack down on elder abuse and neglect. The Northern California office of the Justice Department retained the services of a consultant, who interviewed local ombudsmen's offices about nursing home complaints. Out of those interviews, several facilities were identified.
U.S. Attorney Melinda Haag told California Watch that her office hired the consultant approximately two months ago, shortly after a California Watch article about the decline in the prosecution of elder abuse cases. "My office is in the process of evaluating the complaints our consultant gathered and will prosecute, to the fullest extent of the law, those individuals who are in violation of federal statutes," Haag said in a written statement.
Source: California Watch
The nursing home abuse and neglect lawyers at Walton Law Firm provide free consultations to individuals and families who believe a loved one has been abused or neglected in the nursing home, assisted living, board and care, or home health care setting. Call (760) 571-5500 for a free and confidential case evaluation.