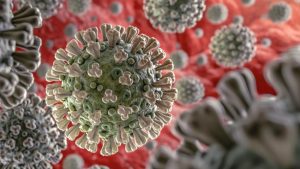 It is more important than ever to know if you have an elderly loved one in a facility with a history of infection-control violations, whether he or she is in a nursing home in Riverside County or any other across the state of California. Given the rapid spread of the novel coronavirus, which causes COVID-19, nursing homes need to plan and provide effective infection-control strategies to prevent nursing home patients and assisted-living facility residents from contracting this deadly illness. In recent weeks, COVID-19 has spread through many skilled nursing facilities in California and throughout the country quickly, leaving many older adults with severe and fatal COVID-19 infections. 
According to a recent report in the Sacramento Bee, some nursing homes in the state have a history of infection-control violations. While the lack of a history of violations does not necessarily mean that a facility could not make mistakes or poor decisions in the future that might lead to patient harm, facilities that already have a history of violations may put patients at particular risk of COVID-19 infections.
Nursing Homes in California Have Violated Infection-Control Requirements
Is your elderly parent currently living in a nursing home in California? As we said above, it is more important than ever for skilled nursing facilities to take infection-control measures and requirements extremely seriously. If a facility violates California' infectious disease rules, patients throughout a facility could be at serious risk of harm or death due to COVID-19. According to the Sacramento Bee article, "state and federal records show . . . 18 nursing homes that California inspectors have cited for serious violation of infectious disease rules that put residents in 'immediate jeopardy.'" Some of those nursing homes are in Riverside County, but many more can be found across the state.
It is not just these nursing homes that have received violations for infectious disease measures. Those 18 facilities were cited for some of the most egregious violations pertaining to infection-control measures. Beyond those 18 nursing homes with the most serious violations, an additional 976 facilities in the state, accounting for more than 80% of the nursing homes in California, "have been cited with some sort of infection prevention and control violation in the past two years. Even minor violations could have serious consequences during the coronavirus pandemic. Indeed, as the report underscores, "health experts say even small lapses could give the virus a foothold and spell disaster in facilities that inspectors have already reported for risking the spread of infection."
Other Forms of Nursing Home Abuse and Neglect May Still Occur
In response to the COVID-19 outbreak, the Centers for Medicare and Medicaid Services (CMS) instructed nursing home inspectors to "focus exclusively on infection control," according to the Sacramento Bee article, in order to lessen the risks of coronavirus exposure. While infection control is certainly important—and essential during this moment—a failure to focus on other forms of nursing home abuse and neglect could leave residents in difficult situations.
To be sure, nursing home abuse and neglect does not simply stop because of a pandemic. If CMS is focusing almost exclusively on infection control issues, various forms of abuse could go unaddressed and nursing home patients could suffer serious injuries.
Contact a Nursing Home Abuse Attorney in Riverside County
If you need assistance with a nursing home abuse claim or have concerns about a facility's safety record, an experienced Riverside County nursing home abuse lawyer can help. Contact the Walton Law Firm today to learn more about how we can help with your case.
See Related Blog Posts:
Risk of Coronavirus Spread in Southern California Nursing Homes
Class Action Claim in California Highlights Injury Risks in Assisted-Living Facilities