Assisted living facilities are licensed as Residential Care Facilities for the Elderly, and are generally thought of as living environments for people who need help with one or more activities of daily living, but are otherwise pretty healthy. In fact, the regulations covering RCFEs are designed with this in mind. Under the law, RCFEs are considered non-medical facilities, and are designed to serve people 60 years of age and older by providing room, meals, supervision, housekeeping, distribution of medications, and, if needed, assistance with hygiene, dressing, eating, bathing and transferring.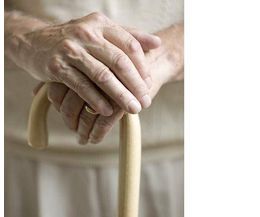 Since they are considered "non-medical," these assisted living facilities may not admit people with certain "prohibited conditions." Some of those conditions include Stage 3 and 4 pressure ulcers (bed sores), gastrostomy tubes, serious infections, naso-gastric tubes, and the need to depend on others to perform all activities of daily living.
RCFEs may admit persons with certain "restricted conditions," such as persons on oxygen, with catheters or colostomy bags, diabetics, or people with incontinence or small wounds, but only if certain other conditions are met. In short, RCFEs or assisted living facilities are not for sick people.
Then why are so many people dying in these facilities?
For more than 10 years Walton Law Firm has been representing individuals and families who have suffered serious injury or death in nursing homes or assisted living facilities. Early on, the vast majority of wrongful death case inquiries came from deaths that occurred in a skilled nursing facility or nursing home, not RCFEs. But now, over the last five years or so, many people are calling about serious healthcare complications or deaths inside these facilities that are licensed generally to provide help for people who are not sick. Why?
First, it is clear that way too much healthcare is being provided inside these "non-medical" facilities. Many people do not realize that unless the patient has some type of long-term care insurance (which most don't), the RCFE world is a cash business. The monthly board-and-care fees are paid out of someone's own bank account, usually the resident or a family member. There are not a lot of people with the financial wherewithal to afford a private care facility, month-after-month, year-after-year, with cash. Accordingly, when these facilities find such a client, they covet them.
We have had many cases where it is clear that a RCFE client in declining health was not provided access to appropriate healthcare out of fear that the facility would lose the client. For example, we represented the family of an assisted living resident who developed a bedsore that grew to a Stage IV, but did not receive any wound care for weeks. An infection developed, and the resident ultimately died.
Another case involved a resident who was clearly in need of medical care. The person had a dramatic loss of appetite over a period of weeks and lost a tremendous amount of weight. When a family member visited and noticed, and called 911, it was too late. An overwhelming infection had developed and, after a long hospitalization, the resident died.
In our opinion, the financial incentive to retain a cash-paying client is leading to an inordinate amount of serious illness or death inside these facilities.

Another major trend is hospice care inside the assisted living facility.
Hospice is generally understood as end-of-life care. Indeed, before hospice can be approved (and Medicare will pay), two physicians must certify that the patient likely has six months or less to live. But more and more, we are seeing hospice being sold to assisted living residents who qualify under very questionable diagnoses, such as "failure to thrive" or "debility." Families are told that hospice is no longer just end-of-life care, but better healthcare, and that many, many people live beyond the six months. As a result, people who are not dying, and are in need of curative healthcare, not end-of-life care, are put on hospice just so they can stay inside the assisted living facility (who, in turn, keeps getting the monthly room-and-board).
When considering that assisted living care is for people who are not seriously ill, it's incongruous that those residents can become hospice patients without some intermediary care inside a nursing home or hospital, but that is what's happening in assisted living facilities all over Southern California, usually with fatal consequence.
In sum, residents of assisted living facilities or RCFEs should not be dying in those facilities unless they are admitted as hospice patients, and there is an obvious terminal illness. Residents who get seriously ill while living in assisted living facilities deserve appropriate medical care, not to be ignored or simply converted to hospice.
____________________________________________________________________________
The Walton Law Firm provides free consultations to individuals and families throughout Southern California who believe a loved one has been neglected in the nursing home, assisted living, residential care, board and care, or home health care setting. Call (760) 571-5500 or (866) 607-1325 for a free and confidential case evaluation.