The Walton Law Firm elder abuse and neglect lawsuit filed against Vista Hospital of Riverside was the subject of a front page story in the Press Enterprise newspaper today.
The lawsuit arises out of the improper care provided to 78-year-old Shirley Buffa, who died after the hospital failed to administer dialysis treatments necessary to treat her diabetes. According to her son, Marine Corp. veteran Robert Buffa, his mother became increasingly sick in the days after she was admitted to the hospital, but the hospital attributed the decline in her health to a reaction to antibiotics. When the mistake was realized, it was too late.
At that point, she couldn't even talk," Robert Buffa said. "I said, 'Mom, I love you. How come you can't open your eyes?'"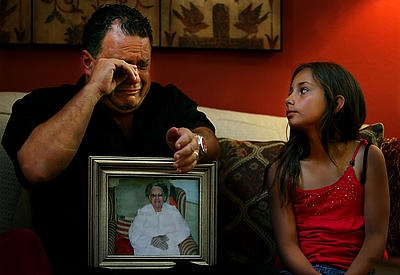 The Perris hospital has been under scrutiny by both the state and federal government. The Centers for Medicare & Medicaid Services, which regulates hospitals, investigated the hospital and found numerous violations, including:
● Delayed response or non-response to life-threatening emergencies
● Improper writing of a patient's "do not resuscitate" order
● Failure to track medical errors
● Failure to dispense and track medicines
● Inadequate infection control
● An inadequately staffed intensive-care unit
● More intensive-care patients than the hospital's license allowed
● Use of improperly serviced medical equipment
● Conversion of a trailer for medical use without state approval
Vista Hospital of Riverside was warned that it risked losing Medicare funding. It did not respond to the reporter's calls for comment.
To read the entire article click here.
The neglect and malpractice attorneys at Walton Law Firm LLP provide free consultations to individuals and families who believe a loved one has suffered medical negligence, abuse or neglect in the hospital, nursing home, or residential care setting. For a free and confidential consultation call (866) 607-1325.