A recent article investigating nursing home abuse and neglect claims in New York could have significant implications in southern California. According to the Post Star, nursing home understaffing looks to be a major cause in nursing home neglect cases, along with medical training deficiencies and state inspection errors.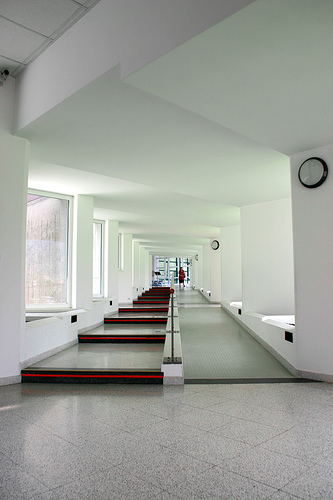 Local Felony Charges Due to Understaffing?
Last summer, Tiffany Vanalen, a licensed practical nurse with more than 10 years of experience, was arrested on felony neglect charges. The Post Star reported that she hadn't intended to harm anyone at the Pleasant Valley nursing home where she had been employed, yet a state investigation showed that Vanalen failed to give required medications to five residents at the nursing facility, and then she proceeded to falsify documents to make it look like she had, in fact, given the medications.
Vanalen's lawyer, George Lamarche, argued that his client "was a victim of circumstance" because she had been working at a nursing home with a high employee turnover rate and growing public scrutiny. He indicated that "understaffing could be a problem," and that "too many patients assigned to a single nurse could be a problem." Emphasizing that the charges faced by his client may never have arisen if the nursing home had hired more nurses and staff members, Lamarche said that "the sad thing" about the situation is that Vanalen had been "singled out and targeted."
In addition to the charges against Vanalen, state investigators discovered a number of other problems at the nursing home where she worked. For example, the New York Department of Health "found bloody rags in the kitchen" and "drugs going to the wrong patients." Vanalen's original 15 felony charges have since been reduced to "a handful of misdemeanors," and she has yet to go to court.
The Post Star took Vanalen's side, describing her story as one "that repeatedly plays itself out with different actors and similar results throughout the nation." The article emphasized that nursing home staff members often are "already stressed by an ongoing privatization effort" while also dealing with strikingly low wages and long hours.
Federal Report Confirms Understaffing Woes
Last year, a Congressional report confirmed many of the claims in the Post Star article. According to ABC News, "many nursing homes are so understaffed they may be endangering the welfare of their patients." In order to deal with understaffing problems, federal health officials recommend stricter guidelines for the number of staff required at nursing facilities. And these guidelines may not pose a huge burden on these facilities. For example, nursing homes could be required to simply hire more nurses and nurses' aides.
The report indicated that understaffing has, at the very least, contributed to a number of nursing home abuse issues, including "severe bedsores, malnutrition, and abnormal weight loss." In order to combat these problems, the U.S. Department of Health and Human Services recommended that each patient should receive at least two hours of care per day from an aide.
Emphasizing that more than half of nursing homes in our country fall below these seemingly meager requirements, ABC News suggested that increased medical attention, even by a limited number of minutes each day, might prevent a large number of incidents of nursing home abuse. And these statistics are relevant across the country—from the New York issues surrounding Tiffany Vanalen's charges to the many nursing facilities in California.
If you suspect that your elderly loved one has experienced nursing home abuse or neglect, it's important to speak to an experienced nursing home abuse attorney. Contact us today to discuss your case.
See Related Blog Posts:
Skilled Healthcare Case Settles for $62.8 Million
Understaffing Blamed in Nursing Home Death