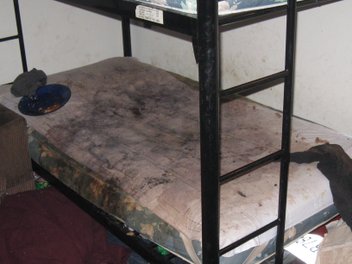 Jeremy Marlow suffered from cerebral palsy and died at the young age of 28. But police believe that his death had nothing to do with his affliction, and everything to do with the way he was treated by his mother and brother in their El Cajon apartment. Deborah Marlow and her son Christopher Marlow will stand trial in June on charges of involuntary manslaughter in the death of Jeremy, who was living with the defendants at the time of his death.
An investigation was triggered when Christopher Marlow called 911 to report that his brother Jeremy was having trouble breathing. When paramedics arrived, they discovered an apartment full of rotting food, animal waste, and trash. In his filthy bed, paramedics found Jeremy weighing less than 100 pounds. He was taken to a local hospital where he died five days later.
In addition to charges of involuntary manslaughter, the defendants have been charged with neglect of a dependent adult causing great bodily injury, as well as charges of animal cruelty.
Source: SignOnSanDiego.com
The attorneys at Walton Law Firm provide free consultations to individuals and families throughout San Diego County who believe a loved one has been abused or neglected in the nursing home, assisted living, board and care, or home health care setting. Call (760) 571-5500 or (866) 607-1325 for a free and confidential case evaluation.