California lawmakers are locked in an interesting situation with elderly people who require in-home support and the individuals charged with providing the in-home care. The "In-Home Supportive Services Program," is the government program designed to provide at-home care for low-income elderly, blind and disabled people so they may remain in their homes as an alternative to institutional care. Yet, the program is under scrutiny as additional evidence of lax employment requirements by the Program and abuse or fraud by employees continues to surface despite legislation intended to curb such actions. Our San Diego elder abuse attorneys understand the concern, as the senior community remain the number one target of abuse and neglect—it is critical that their caregivers be willing and capable to ensure proper treatment at all times.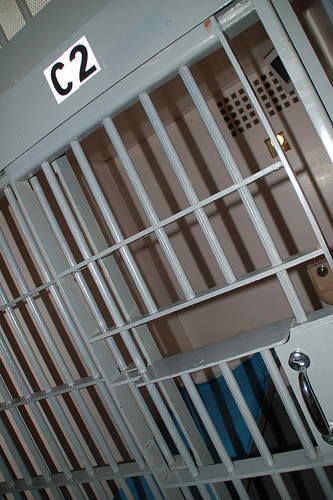 A story from California Watch recently discussed the issue. In 2009, legislation enacted by then Governor Schwarzenegger sought to exclude anyone who had committed a felony in the last decade from the program–expanding the previous scope of the ban that barred only those convicted of child abuse, elder abuse or defrauding a government health care assistance program. A Superior Court Judge later did not agree with this expansion and so the legislature responded with a milder version in 2011 that expanded the scope of convictions to include more types of felonies but did not go as far as originally intended.
The current requirements eliminate individuals with particular criminal convictions, but still allow individuals to work in positions of trust with the elderly or disabled who would not be employed in similar positions in other fields that require such trust. In other words, there are convicted felons who would be otherwise unemployable to a certain extent working to provide in-home care to elderly or disabled people getting compensated an average of $1.50 over minimum wage.
The obvious concern is that the situation is ripe with opportunities for theft, fraud or abuse and that the program does not adequately screen applicants to prevent such crimes. Screening is a difficult part of the program especially since it took over one year to complete the initial background checks in 2009 on the over 390,000 caregivers in the program. Over 800 individuals were disqualified from continuing their jobs; a number that can be interpreted as good or bad. The predicament gets even more complicated because the patients can sign waivers allowing individuals who would otherwise be disqualified from the program due to previous convictions to continue to provide in-home care. This highlights the often overlooked issue of the lack of quality, reliable caregivers available for the program. This issue has not been addressed because of the heavy focus on screening applicants and eliminating abuse within the program.
Despite legitimate fears of fraud and abuse within the program based in part on actual incidents, the number of reported crimes does not suggest that incidents of such crimes are widespread. Yet, as San Diego elder abuse lawyers, we know that only a fraction of mistreatment is ever reported—most seniors suffer in silence and accountability is few and far between.
In any case, proponents of heightened restrictions regarding past convictions point to the numbers and say that they could be lower and there is more they can do to reduce that number. A "statewide task force" comprised of "district attorneys, fraud investigators and other government officials" is working to monitor the In-Home Supportive Services program and develop policies designed to combat fraud within the program. As a result, certain "protocols" may be put in place this Fall that will hopefully reduce incidents of fraud.
See Our Related Blog Posts:
Five Arrested in Another California Nursing Home Abuse Case
Assistant Living Resident Died After Being Discarded to the Heat, Son Says

(Photo courtesy of abardwell)